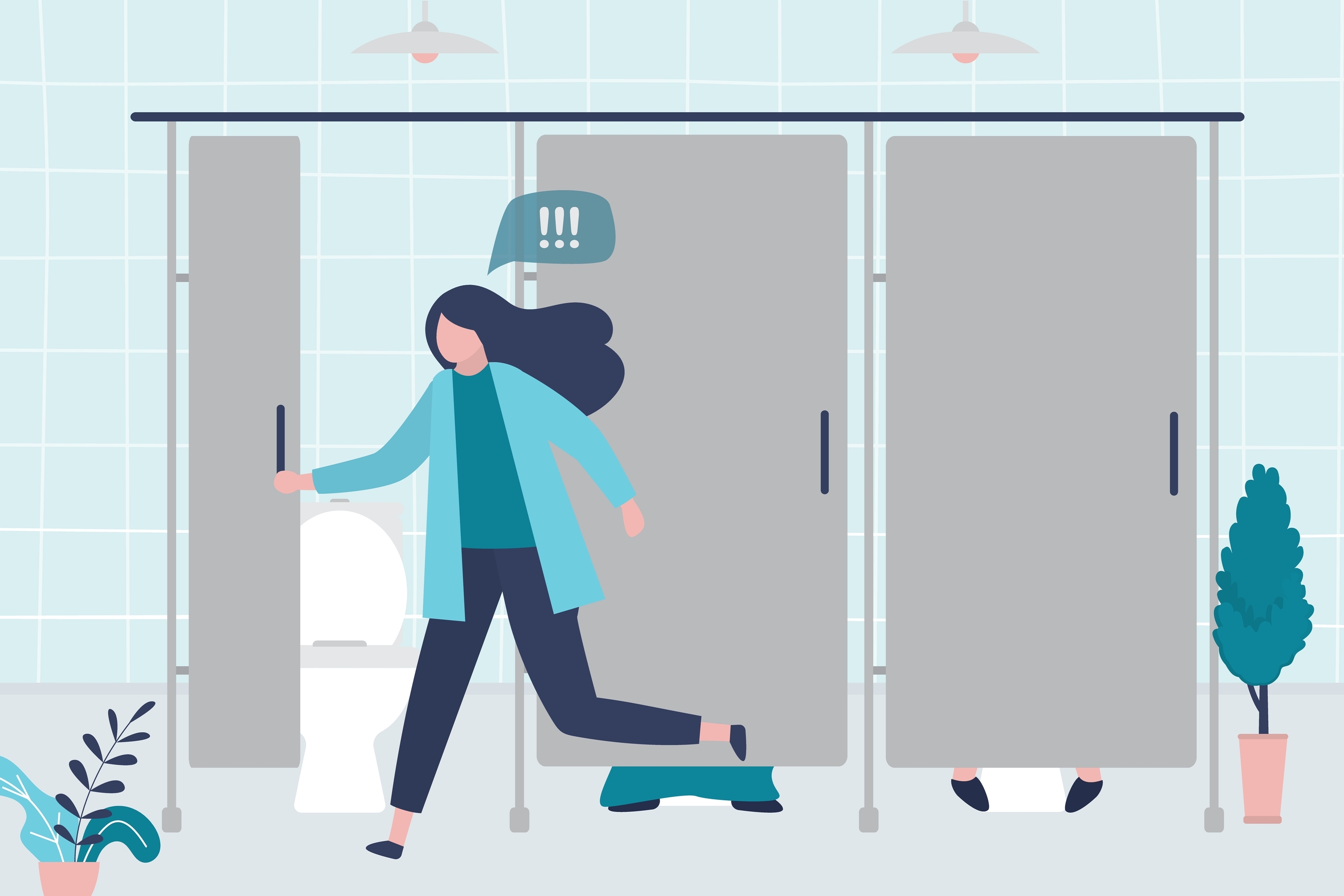 Abstract:
Fiber is a carbohydrate that is indigestible to humans. The recommended intake of fiber during pregnancy increases as your overall caloric needs increase, and fiber intake of mom can affect the long-term health of both mom and the baby.
What is fiber and why do I need it?
We have all heard that having adequate fiber is good for your health, but did you ever wonder why it was good for you?
Dietary fiber is a carbohydrate that is indigestible to humans, this means it is not able to be metabolized by human cells. Although our cells cannot metabolize fiber, it remains essential for human health. This is because although we cannot digest the fiber, the microbes within our gut are able to act on these fibers and promote positive health outcomes.
With low fiber intake there are numerous diseases you are at risk for, increased likelihood of constipation, and your gut health suffers.
In this article we will:
Review fibers role in pregnancy

Define the difference between soluble and insoluble fiber

Introduce the biology of fiber metabolism in the body

Explore supplementation and fiber for pregnancy

Learn foods high in fiber

Define recommended intake, toxicity, and deficiency
How does fiber help in pregnancy?
Adequate fiber intake is important for both mom and baby's health. For mom, adequate fiber is Associated with less heartburn, indigestion, constipation, and reduced excessive weight gain during pregnancy. Additionally, it is associated with decreased risk of diabetes and preeclampsia.
For the baby there are both long term and short term consequences of maternal fiber intake. When mother has low fiber, there is an increased risk for metabolic syndrome, cardiovascular disease, and asthma later on in life. Throughout fetal development, fiber is associated with general antioxidant capacity and inflammatory markers of the fetus.
Did you know? Research finds that overall intake of fiber throughout pregnancy decreases by trimesters
Research finds that women who have higher income and more education are more likely to consume more fiber. This aligns with the fact that fiber rich foods such as fruits and vegetables are more heavily consumed among the same population.
What are the different types of fiber?
There are 2 types of fibers that we eat: soluble fiber and insoluble fiber. Because the fibers work synergistically, or collectively together, it is important to maintain adequate intake of both types of fiber for optimal health.
Soluble
This type of fiber has its main role in the stomach then the lower GI. It is water soluble and forms a gel-like substance in the stomach. If you have ever seen chia seeds after they soak in water, this is the perfect visual for what water soluble fiber looks like.
Soluble fiber plays an important role in the regulation of blood glucose and feeding the bacteria within the gut. Higher intake of this type of fiber can help you feel full for longer and is associated with reduced risk of obesity, cardiovascular disease, diabetes, and lower cholesterol.
Insoluble
This type of fiber acts like a broom within the lower GI tract. It is able to 'sweep' through the GI tract and push out any unfavorable waste within the body.
This means insoluble fiber plays an important role in digestive health. Higher intake of this type of fiber is associated with reduced constipation, GI distress and even colorectal cancer.
Fiber in action: What does it do in the body?
Fibers are indigestible to humans except small amounts that are able to feed the microbes within the gut through a fermentation process. This fermentation process is able to break down the fiber into a type of fat called short chain fatty acids, particularly butyrate. These can bind to receptors on your intestine lining to release different peptides in the blood, this causes a cascade of reactions that activate satiety, or fullness, hormones.
The short chain fatty acid released by fiber fermentation called butyrate contributes to more than just the release of fullness hormones. Butyrate is also associated with a plethora of health outcomes including reducing inflammation, reduced risk of fatty liver, increased fat metabolism, lean body mass, and promotes the synthesis of neurotransmitters.
Additionally, butyrate plays a major effect on gene expression. This epigenetic effect can turn 'on' or 'off' different genes. High amounts of butyrate from a high fiber diet is associated with a decreased expression of inflammatory and oxidative stress genes.
Fiber and diabetes
Fiber plays an important role in the pathogenesis of diabetes. This is because of its ability to regulate insulin. This works 2-fold. One way is physically, and the other microbially.
Physically, insoluble fibers create a gel-like substance in the stomach at the early stages of digestion. This gel-like substance is able to 'soak up' the more easily digestible sugars found in your food. This ability to 'soak up' the sugar causes the sugar to be released more slowly from the stomach and allow your body to regulate blood glucose more efficiently.
Microbially, fiber rich foods, particularly insoluble fibers, are able to feed the microbes within the gut and produce the short chain fatty acids. These short chain fatty acids can decrease insulin signaling to cells which can decrease the accumulation of fat, as well as increase the metabolism of fat within the body. Between the regulation of insulin, and its effect on body fat, which is highly associated with diabetes, fiber plays a critical role in diabetes.
Is fiber in common prenatal vitamins?
Fiber is not commonly found in prenatal vitamins. Since the focus is on essential vitamins and minerals fiber is not included as it may reduce uptake of these micronutrients. Although fiber supplementation is generally recognized as safe to use during pregnancy, it is best to obtain fiber from food sources to optimize health outcomes.
If you are considering a fiber supplement while pregnant it is best practice to consult your OB/GYN or primary care provider first.
Fiber food sources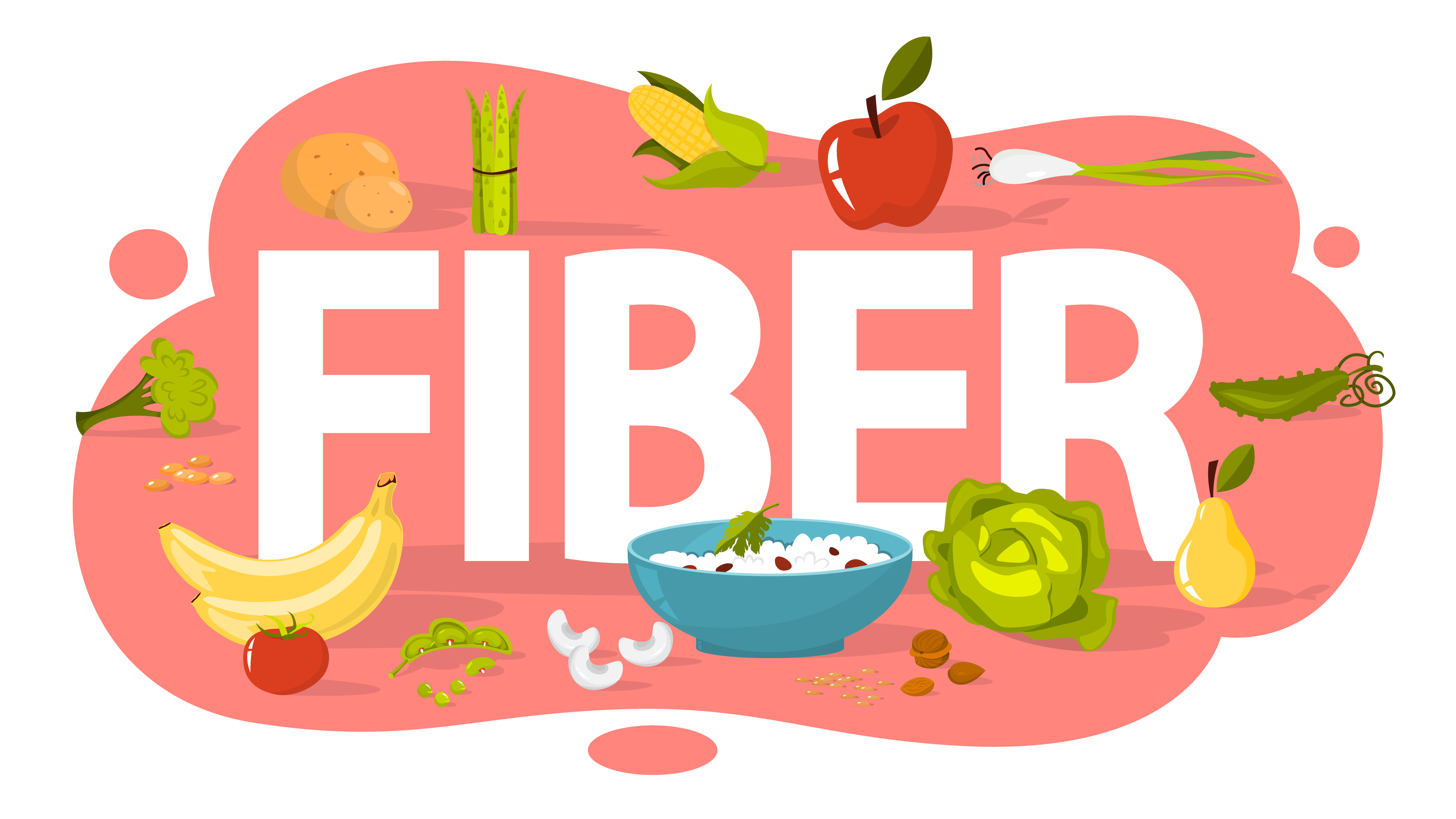 Fiber is found in a variety of food sources, but is highest in fruits, vegetables, beans, nuts/seeds, and whole grains. To distinguish soluble fiber from insoluble fiber it is a good rule of thumb to think of the 'hard stuff' as insoluble for example broccoli stems, the skin of an apple, or the outside of a bean; and the soluble fiber as the softer parts for example, oatmeal, the inside of an apple, or blueberries.
A 2020 research study investigated common fiber rich foods consumed among pregnant women and found that those women with the highest fiber intake got most of their fiber from foods such as apples, bananas, and oranges, whereas those with the lowest fiber intake got most of their fiber from breads and pasta.
How much fiber should I take per day?
As reviewed above, fiber is essential for many functions in the body even though it is not digestible. It is found in many whole foods including fruits, vegetables, and whole grains. Sufficient levels of fiber intake are defined as adequate intake (AI) rather than a recommended dietary intake (RDA) due to insufficient evidence to establish recommendations that meet 97-98% of the healthy population's needs.
Did you know? More than 90% of American women do not eat enough fiber!
RDA for fiber:
For women aged 19-30 it is recommended to intake 28 grams of fiber/ day, and for ages 31-50 the recommendation is 25 grams of fiber/day.
During pregnancy there is an increased need for fiber to support hormone regulation and microbial balance. There is a general recommendation to intake about 14g/1000kcal, however below are more specific recommendations per trimester:
1st Trimester:
| | |
| --- | --- |
| Age | Amount |
| 14-18: | 25g |
| 19-31: | 28g |
| 31-50: | 25g |
2nd Trimester:
| | |
| --- | --- |
| Age | Amount |
| 14-18: | 31g |
| 19-31: | 34g |
| 31-50: | 31g |
3rd Trimester:
| | |
| --- | --- |
| Age | Amount |
| 14-18: | 34g |
| 19-31: | 36g |
| 31-50: | 34g |
How much is too much fiber?
Too much fiber in the diet can cause bloating, gas, and constipation.
To alleviate these symptoms it is important to consume enough fluids to keep things moving in the GI tract. Additionally, exercise is found to reduce discomforts of high fiber intake.
Because most Americans do not consume enough fiber, eating too much is not common.
What happens if I don't have enough fiber?
The Dietary Guidelines for America 2020-2025 identifies low fiber as a public health concern for Americans. This aligns with the fact that most Americans also do not meet the recommended intake of fruits and vegetables. Low fiber is highly associated with the western diet, or a diet low in fruits and vegetables and high in refined grains, red meat, and sugar sweetened beverages.
Low fiber intake is associated with an exhaustive list of diseases including:
Diabetes

Cardiovascular Disease

Irritable Bowel Syndrome (IBS)

Cancers including: Colorectal Cancer, Breast Cancer and Liver Cancer

Diverticulitis

Obesity

Depression
High-risk populations for low fiber intake include those in low-income communities, those living in food deserts, and those who primarily eat a western diet.
Prenatal Analysis:
Fiber is a very important, non-digestible carbohydrate that is still being heavily researched on its effects on human health. Although we cannot digest it, the microbes in our gut can ferment fibers to short-chain fatty acids which play a critical, protective role in many of your body's processes. The recommended intake of fiber during pregnancy increases as your overall caloric needs increase, and fiber intake of Mom can affect the long-term health of the baby.
References:
1. Hajhoseini L. Importance of optimal fiber consumption during pregnancy. Int J Women's Heal Reprod Sci. 2013;1(3):76-79. doi:10.15296/ijwhr.2013.13
2. Harper AE. Dietary guidelines for Americans 2020-2025. Am J Clin Nutr.;34(1):121-123. doi:10.1093/ajcn/34.1.121
3. Lattimer JM, Haub MD. Effects of dietary fiber and its components on metabolic health. Nutrients. 2010;2(12):1266-1289. doi:10.3390/nu2121266
4. Li Y, Liu H, Zhang L, et al. Maternal dietary fiber composition during gestation induces changes in offspring antioxidative capacity, inflammatory response, and gut microbiota in a sow model. Int J Mol Sci. 2020;21(1). doi:10.3390/ijms21010031
5. Mao T, Huang F, Zhu X, Wei D, Chen L. Effects of dietary fiber on glycemic control and insulin sensitivity in patients with type 2 diabetes: A systematic review and meta-analysis. J Funct Foods. 2021;82:104500. doi:10.1016/j.jff.2021.104500
6. Mirpuri J. Evidence for maternal diet-mediated effects on the offspring microbiome and immunity: implications for public health initiatives. Pediatr Res. 2021;89(2):301-306. doi:10.1038/s41390-020-01121-x
7. Pretorius RA, Palmer DJ. High-Fiber Diet during Pregnancy Characterized by More Fruit and Vegetable Consumption. Nutrients. 2020;13(1):35. Published 2020 Dec 24. doi:10.3390/nu13010035
8. Zerfu TA, Mekuria A. Pregnant women have inadequate fiber intake while consuming fiber-rich diets in low-income rural setting: Evidences from Analysis of common "ready-to-eat" stable foods. Food Sci Nutr. 2019;7(10):3286-3292. Published 2019 Sep 5. doi:10.1002/fsn3.1188