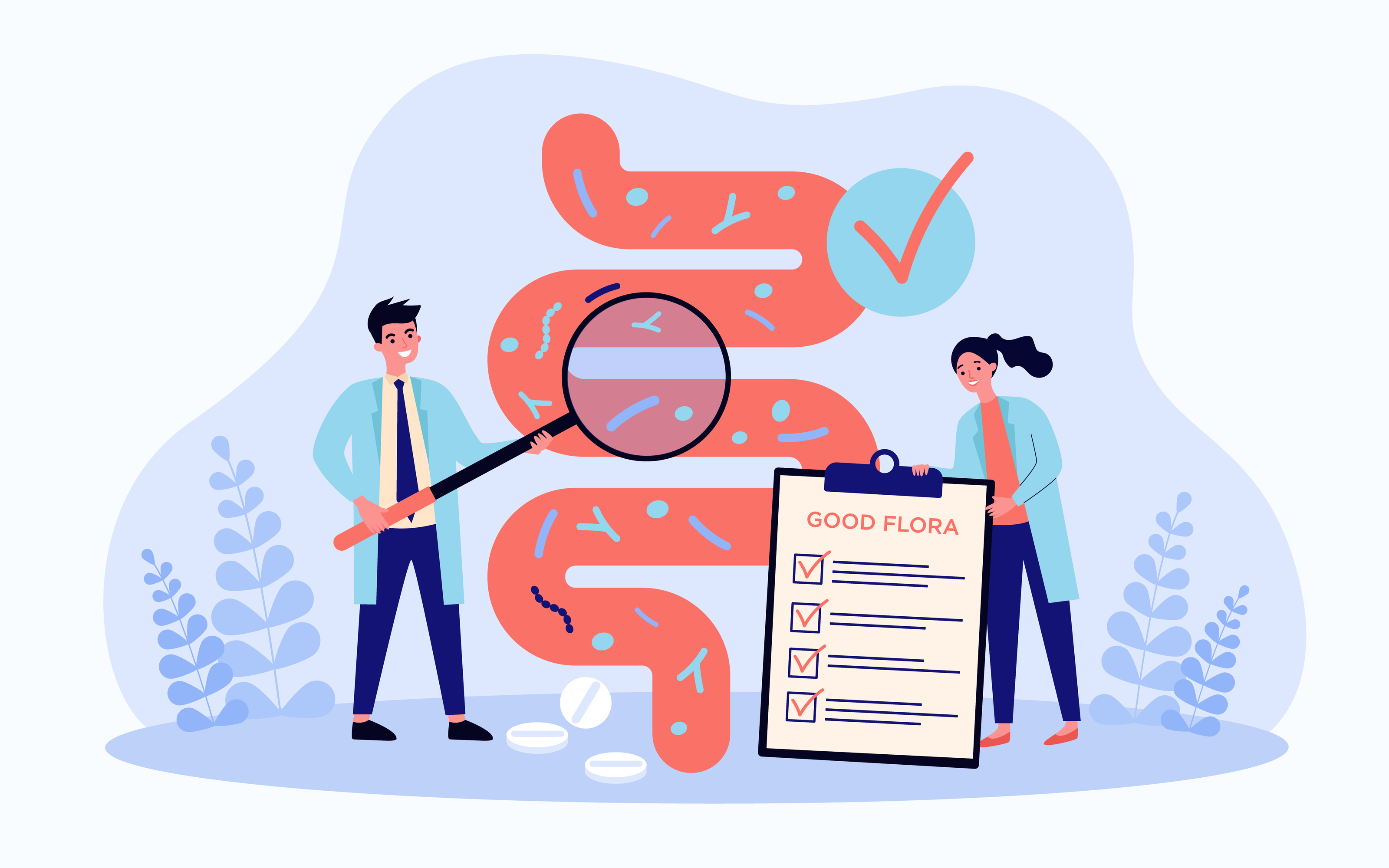 Digestive discomfort is common during pregnancy. Some causes of digestive issues during pregnancy include the use of iron supplementation, poor diet, changes in hormones, physical changes as the uterus grows, morning sickness, and stress.
Research finds that women with lower income and a pre-pregnancy BMI over 24 are more likely to experience GI discomfort. Pregnancy can be hard enough, never mind added stomach and GI issues. Fortunately, you can take actions to prevent and even alleviate these digestive concerns.
1. Eat More Fiber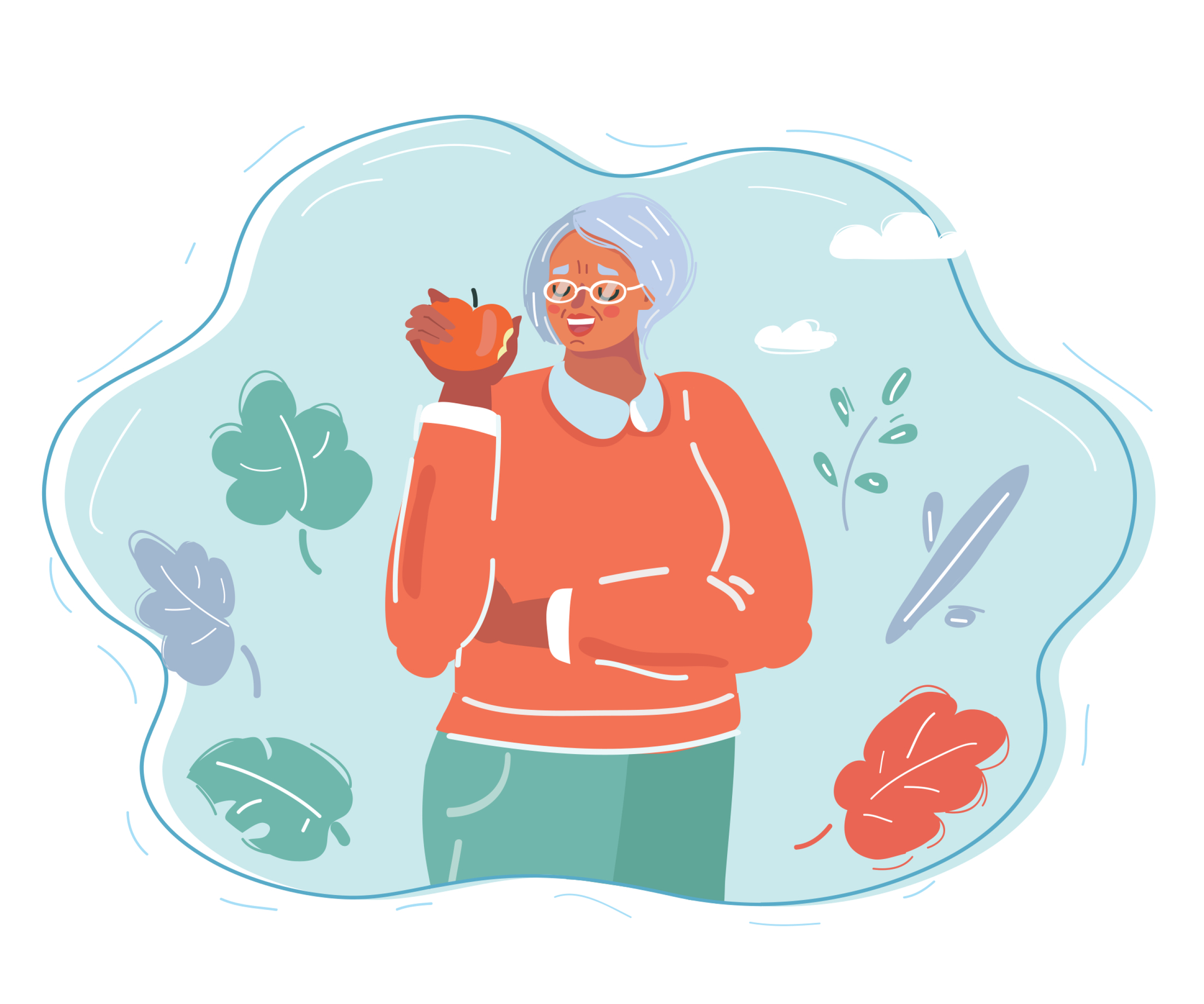 Dietary fiber is a carbohydrate that is indigestible to humans. This means it is not able to be metabolized by human cells. Although our cells cannot metabolize fiber, it remains essential for human health. Fiber can support a healthy digestive tract by regulating blood sugar, supporting a healthy gut microbiota composition, enhancing immune function, reducing inflammation, and preventing constipation and bloating.
For mom, research finds that women who consume adequate fiber experience less heartburn, indigestion, constipation, and reduce excessive weight gain during pregnancy. Additionally, it is associated with decreased risk of diabetes and preeclampsia.
Ways to incorporate more fiber into your diet include:
Cruciferous vegetables such as broccoli, cauliflower, and cabbage

Berries such as blueberries, raspberries, cranberries, and strawberries

Whole grains such as oatmeal, quinoa, bulgur, and brown rice

Nuts and seeds such as almonds, flax seeds, brazil nuts, and chia seeds
2. Exercise More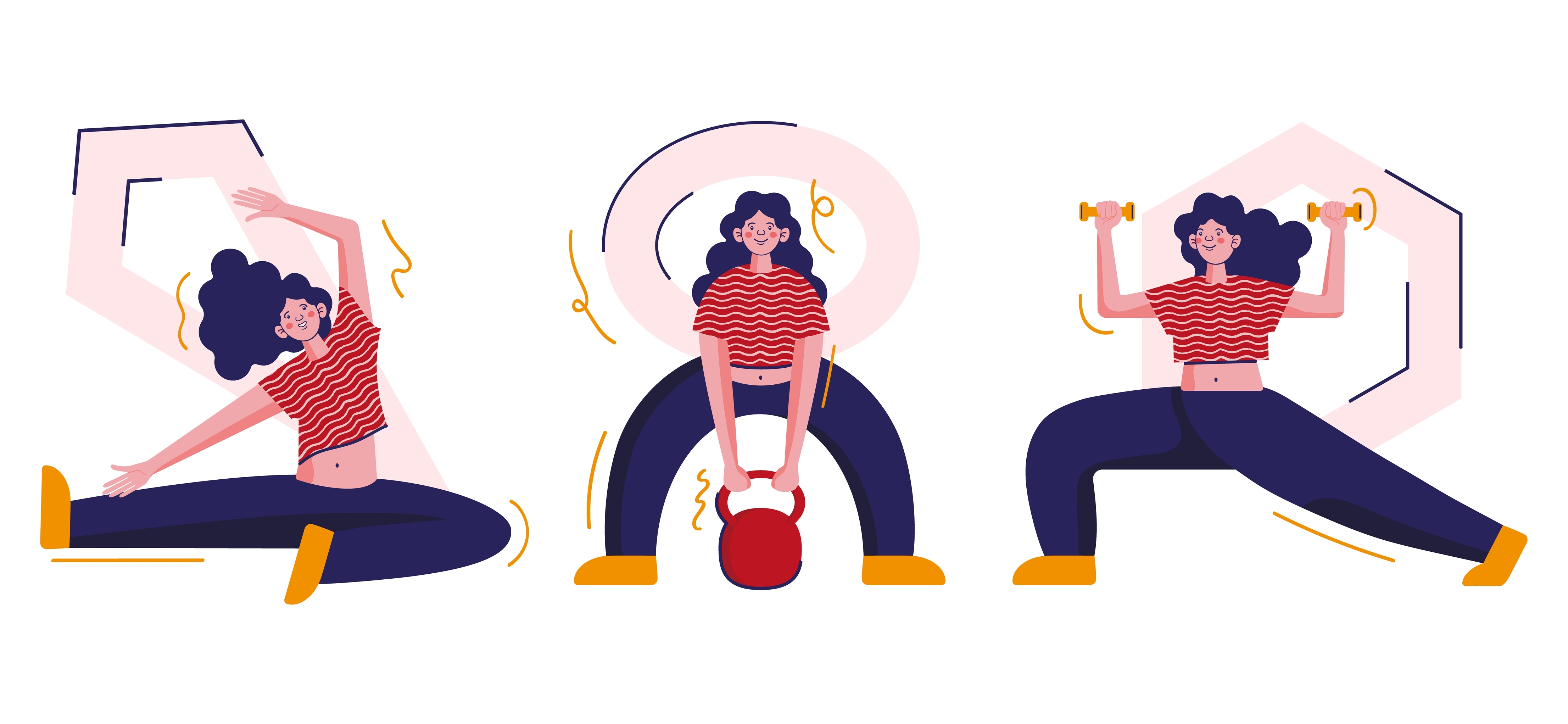 Exercise mobilizes and activates the entire body, including the gut. When you mobilize the gut and stimulate your bowels, you are less likely to experience constipation and bloating.
Research finds that women who engage in moderate physical activity have reduced incidences of constipation, improved gut health, and overall improvement in digestive distress. Some studies suggest women are more compliant to exercise during the first trimester than in the second and third. This is also associated with increased incidences of constipation and digestive issues later in pregnancy. Those who maintain exercise of 20-30mins at least three times a week throughout pregnancy are more than 15% less likely to experience constipation than those who don't.
That being said, too much exercise, in particular too much endurance exercise, is associated with exercise-induced gastrointestinal issues. This often occurs for those who exercise 2 or more hours at a high intensity.
3. Eat More Prebiotics And Probiotics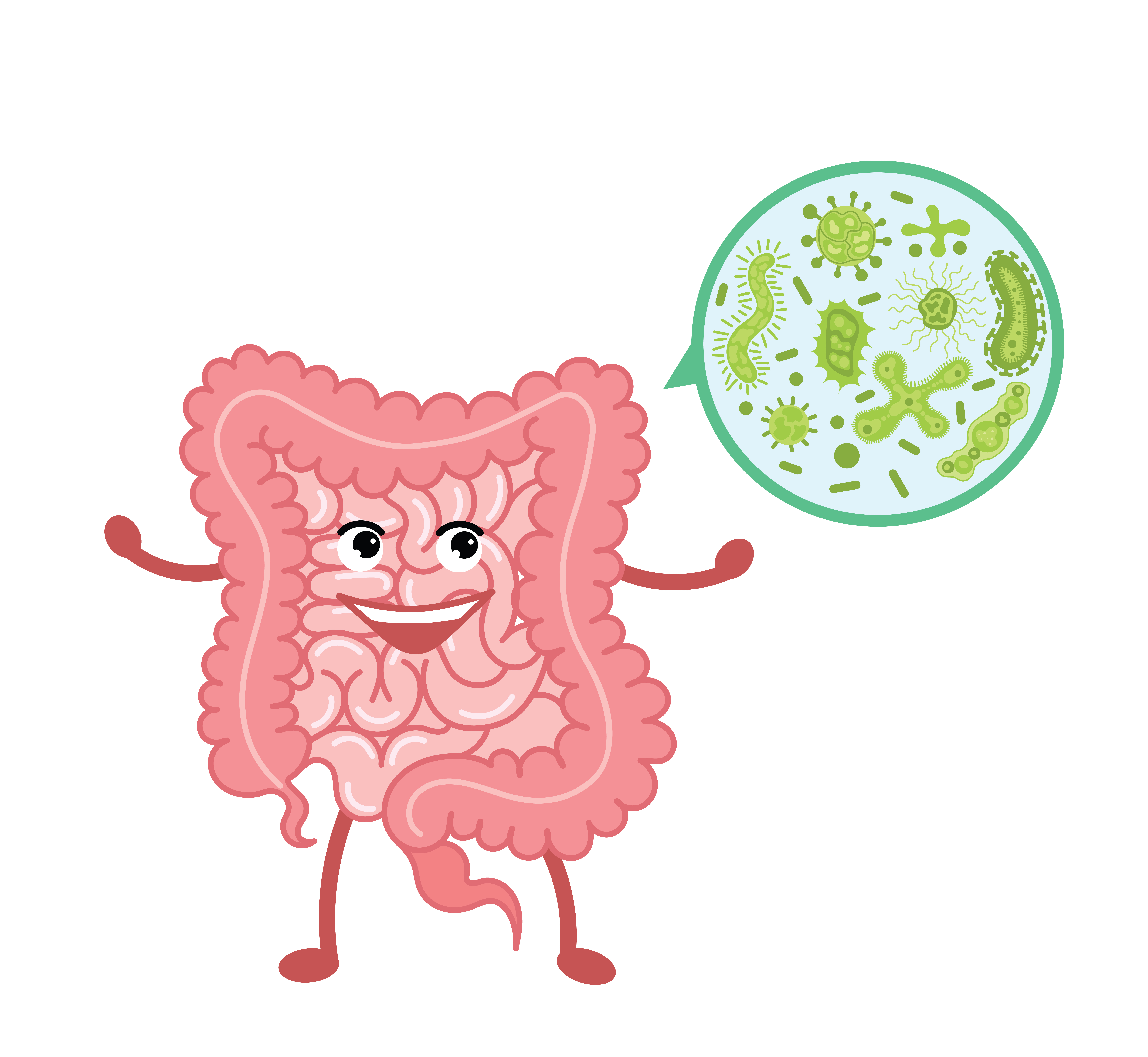 Probiotic-rich foods such as kefir, kimchi, kombucha, yogurt, and sauerkraut may alleviate digestive problems. Probiotics are live microorganisms that maintain balance within your gut. While some bacteria are harmful to your gut, others are beneficial to overall health.
Prebiotics feed the good bacteria in the gut and are often high fiber foods such as wheat bread, jicama, and onions. A balanced diet of pre and probiotics can reduce gut dysbiosis, inflammation, and minimize GI discomfort. Although these foods have health-promoting effects, overall, research on supplementation during pregnancy is limited. For that reason, whole food sources remain superior.
4. Practice Stress Management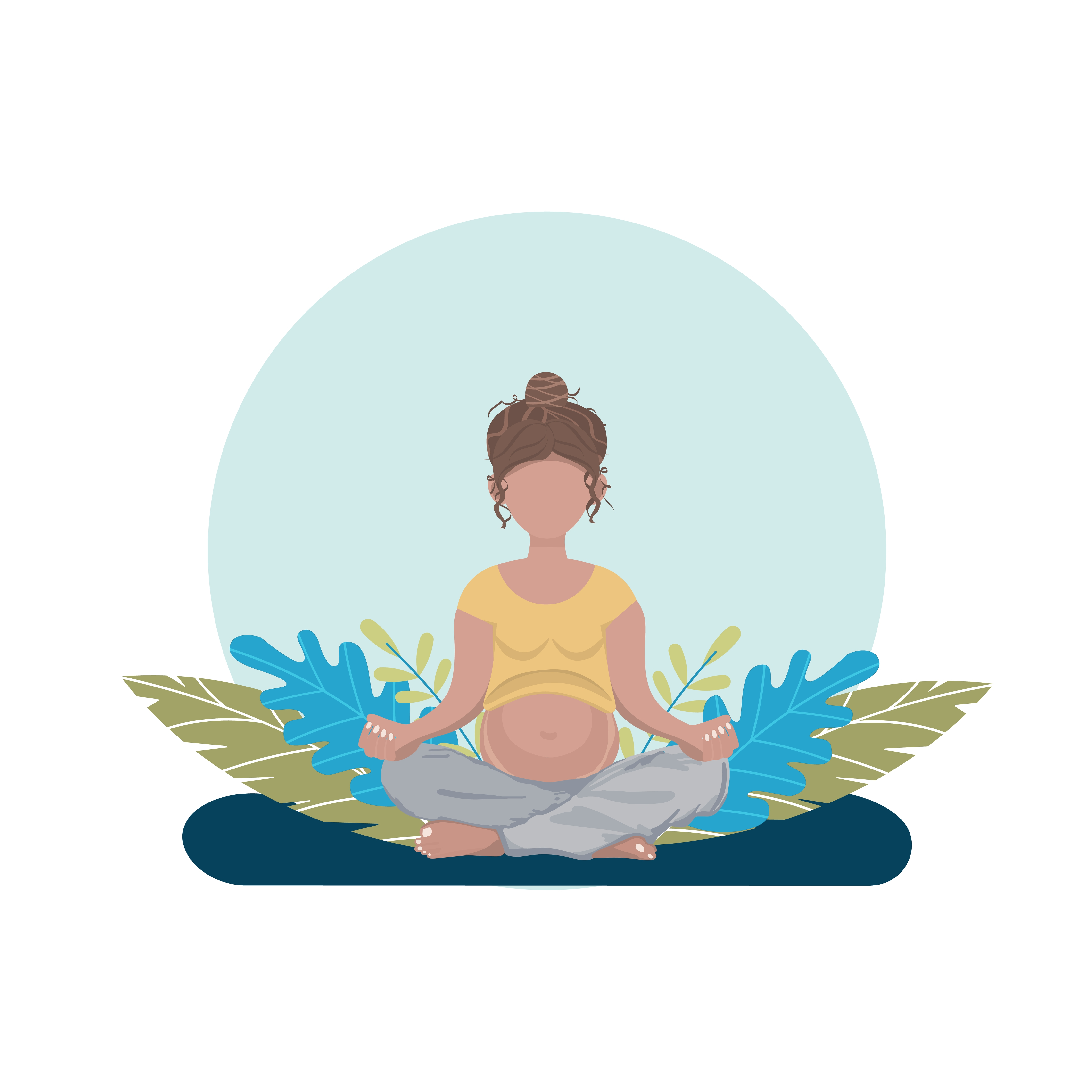 You have a natural fight or flight response that floods the bloodstream with hormones and neurotransmitters to allow your body to respond accordingly. Chronic stress is when there is a prolonged and constant feeling of being pressured and overwhelmed. Our bodies have a built-in mechanism to deal with stress known as the HPA axis; however, if stress becomes chronic, negative health consequences, including a variety of GI issues, can occur. GI issues associated with stress include nausea, vomiting, and constipation. Additionally, chronic stress could lead to leaky gut, microbial overgrowth, and bowel disorders, all of which impact pregnancy outcomes.
Discovering various ways to manage your stress is key to balancing overall wellness. The best ways of managing stress may look different for everyone, so learning what your body needs is crucial. The first step to managing stress is identifying common triggers such as an overload of work, excessive worrying about birthing and/or future parenting concerns, constant fighting with a family member or partner, or financial hardships. Once you have identified your triggers, you can take steps to avoid, adapt to, or cope with the issues.
Ideas for stress management include:
Drawing/coloring

mediation

Journaling

Deep breathing exercises

Guided imagery

Listening to music

Physical activity such as yoga, taichi, or running
**Note that too much physical activity could also lead to stress and hurt the body more than help it. Finding balance is key!**
5. Drink More Water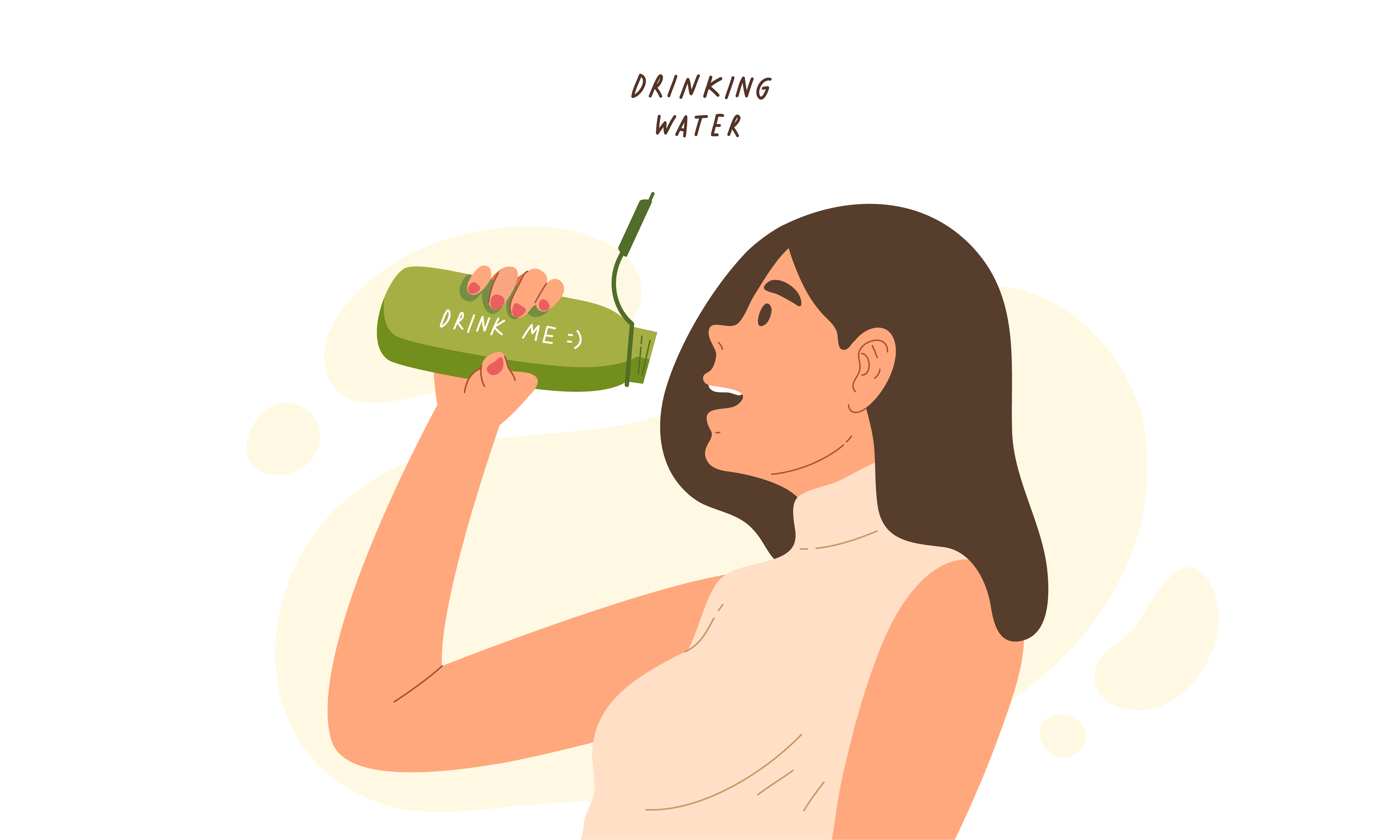 Water is important for numerous reasons during pregnancy, including increasing blood volume, supporting amniotic fluids, and reducing constipation or other digestive issues. In addition, water helps the absorption of nutrients, the removal of toxins, and the function of cells throughout the body.
Fiber, excessive sweating, and salty foods increase the need for more water. Eating fiber is essential to relieving GI discomfort. However, without enough water at the same time, you may end up with more problems than not.
Drinking water around meal times supports the digestion and breakdown of foods and the transport of healthy nutrients, which may reduce digestive discomfort. One research study on more than 500 pregnant women found that 98% did not intake enough water! Current recommendations suggest 1 ml of water/calories. So if you are taking 2500 kcal, you should drink 2500 ml or about 10 cups of water per day.
Did you know? Water makes up about 78% of a newborn baby's body weight!
References:
Activity P, Pregnancy ED. Physical Activity and Exercise during Pregnancy and the Postpartum Period: ACOG Committee Opinion, Number 804.

Obstet Gynecol

. 2020;135(4):E178-E188. doi:10.1097/AOG.0000000000003772

Costanza, J., Camanni, M., Ferrari, M.M.

et al.

Assessment of pregnancy dietary intake and association with maternal and neonatal outcomes.

Pediatr Res

(2021).

https://doi.org/10.1038/s41390-021-01665-6

Derbyshire E, Davies J, Costarelli V, Dettmar P. Diet, physical inactivity and the prevalence of constipation throughout and after pregnancy.

Matern Child Nutr

. 2006;2(3):127-134. doi:10.1111/j.1740-8709.2006.00061.x

Hajhoseini L. Importance of optimal fiber consumption during pregnancy.

Int J Women's Heal Reprod Sci

. 2013;1(3):76-79. doi:10.15296/ijwhr.2013.13

Lattimer JM, Haub MD. Effects of dietary fiber and its components on metabolic health.

Nutrients

. 2010;2(12):1266-1289. doi:10.3390/nu2121266

Makki K, Deehan EC, Walter J, Bäckhed F. The Impact of Dietary Fiber on Gut Microbiota in Host Health and Disease.

Cell Host Microbe

. 2018;23(6):705-715. doi:10.1016/j.chom.2018.05.012

Mothaghi Dastenaei B, Aein F, Safdari F, Karimiankakolaki Z. Designing an intervention program over the effects of Pilates on pregnancy outcomes among the pregnant women: A protocol study.

Int J Surg Protoc

. 2020;24:27-30. doi:10.1016/J.ISJP.2020.10.004

Sheng JA, Bales NJ, Myers SA, et al. The Hypothalamic-Pituitary-Adrenal Axis: Development, Programming Actions of Hormones, and Maternal-Fetal Interactions.

Front Behav Neurosci

. 2021;14(January):1-21. doi:10.3389/fnbeh.2020.601939