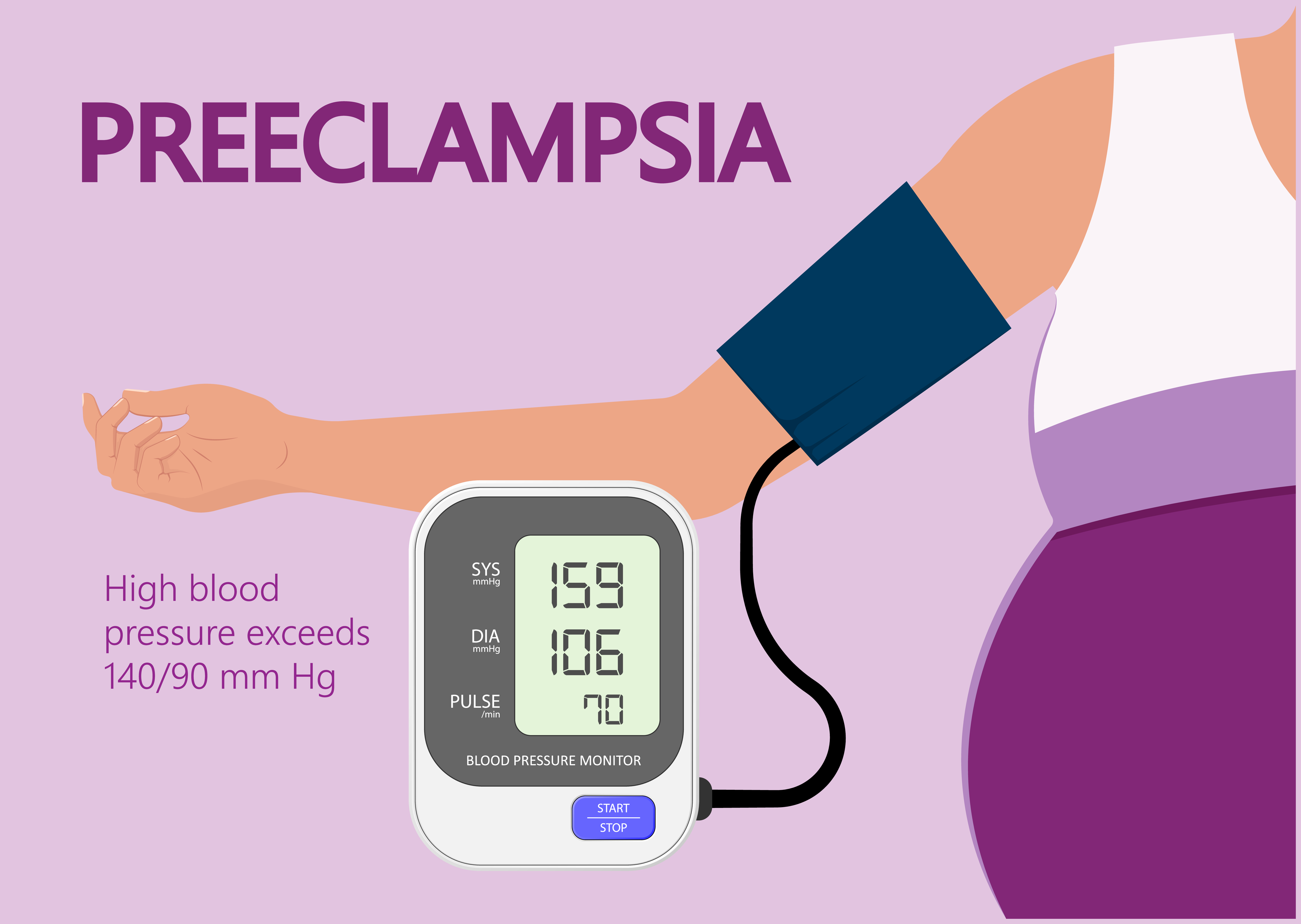 Preeclampsia is a condition that involves both high blood pressure and elevated protein in the urine. It typically appears after 20 weeks of pregnancy and will disappear a few days after birth. It Is the leading cause of preterm birth and accounts for about 15% of infants who are growth restricted.
Not only does this condition influence birth outcomes, but also significantly affects the mother's health. This condition affects almost all of the mother's organs, including the brain, heart, liver, and kidneys. If preeclampsia progresses, it can evolve into a more serious condition called eclampsia which could result in seizures or even death.
1. Avocado
Avocados are rich in omega-3 fatty acids, vitamin E, magnesium, and potassium. Additionally, they are rich in bioactive compounds called terpenoids and carotenoids.
Some of the best ways to include avocado into your diet include:
Making a guacamole dip for a snack

Adding slices to your salad or on top of a sandwich

Cook into a burrito or quesadilla
Dietary carotenoids, including beta-carotene, lycopene, lutein, and zeaxanthin found in avocados, are associated with lower odds of developing preeclampsia than those who did not eat a diet high in carotenoids.
Research suggests preeclampsia could affect your baby's brain development; however, eating a diet rich in omega-3 can counteract this damage. Findings connecting omega-3s specifically to brain effects of preeclampsia are still being investigated, and no concrete conclusions have been made at this time. That being said, omega-3s are still necessary for developing your baby's brain regardless of preeclampsia; therefore, including more in your diet is still recommended.
2. Arugula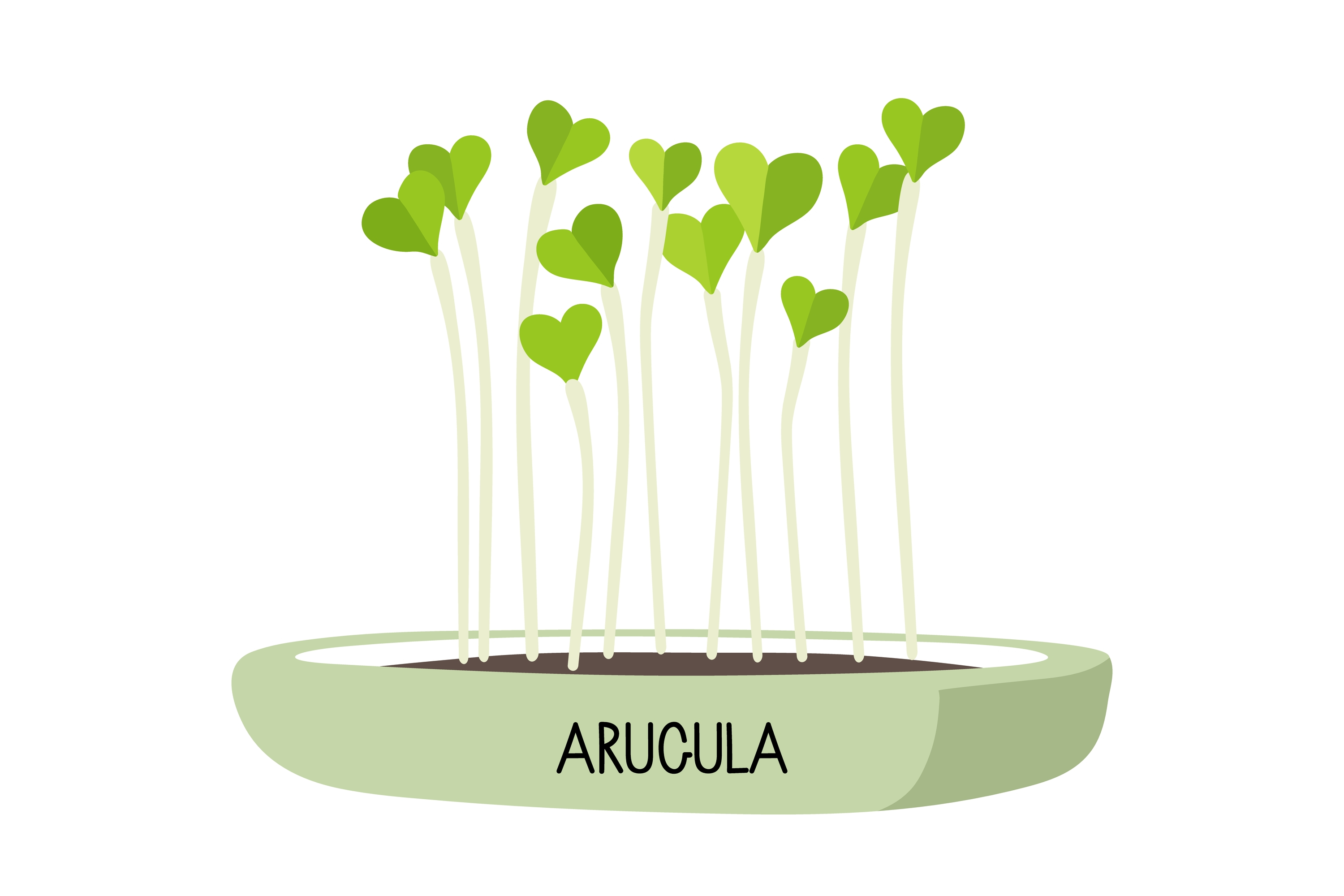 Erucin is a powerful phytochemical found in arugula. This compound exhibits antioxidant, anti-inflammatory, and neuroprotective properties, all of which impact the effects of preeclampsia.
Research finds that erucin in vegetables such as arugula has similar effects to antihypertensive drugs. Similar to the drugs, these foods act as hydrogen sulfide releasing agents. This agent soothes muscles, allowing the blood vessels to open up and more blood flow, therefore regulating blood pressure. In fact, some cultures in the Middle East use extracts from plants within the arugula family for medicinal purposes of treating hypertension.
3. Kiwi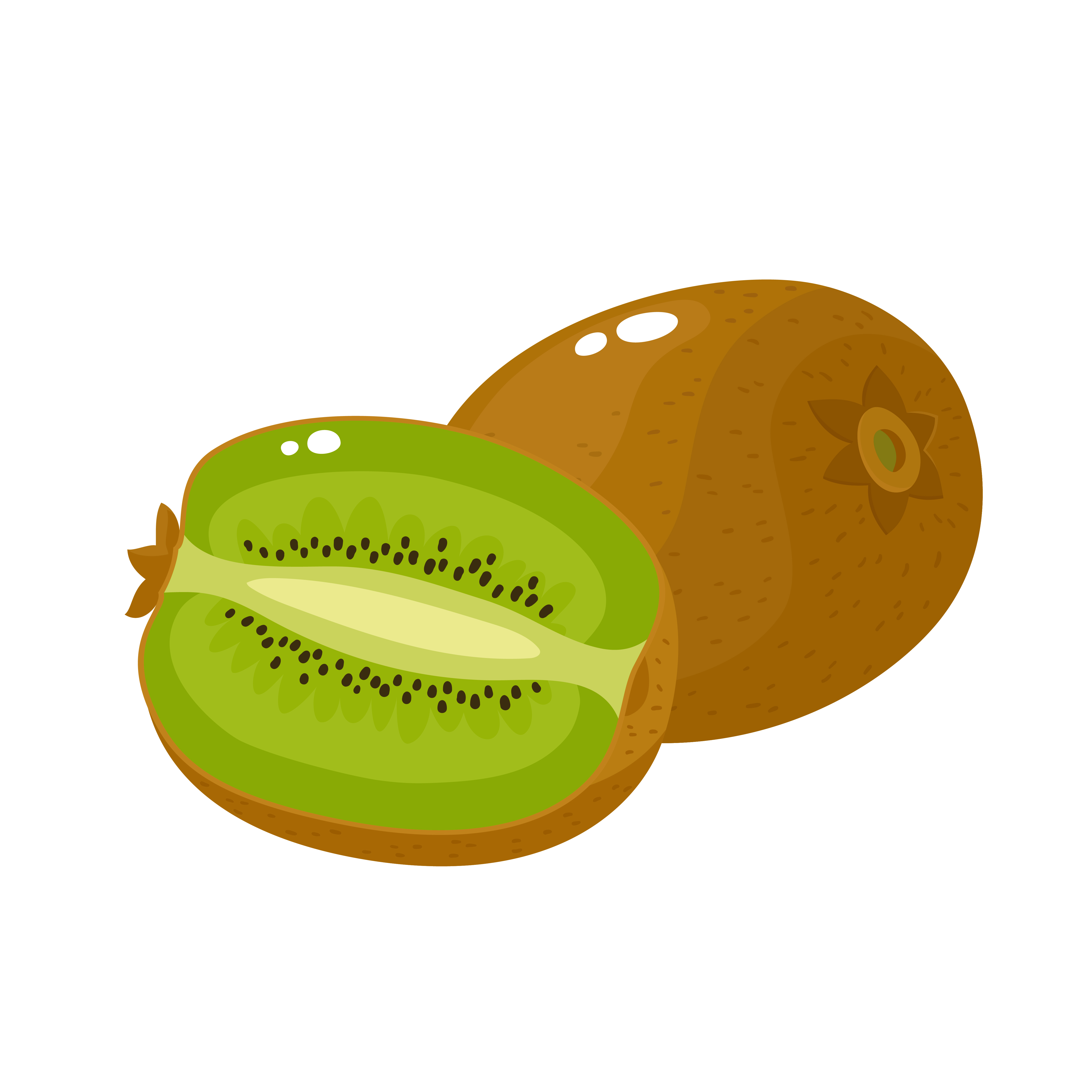 This little green exotic fruit is abundant in vitamin C, iron, and fiber. Research finds that incorporating kiwi regularly in your diet can reduce overall blood pressure and regulate hypertensive symptoms.
The fiber found in kiwi may regulate inflammatory pathways by decreasing a key inflammatory protein called nuclear factor kappa B (NF-κB ). NF-κB modulates the release of various inflammatory cytokines and the transcription of many genes.
Additionally, vitamin C found in kiwi is a powerful antioxidant that can reduce the risk and alleviate symptoms of preeclampsia. Interestingly, although whole food sources rich in vitamin C are found to support preeclampsia, supplementation of vitamin C remains inconclusive. This is most likely due to vitamin C's combined effects with other antioxidants, nutrients, and fiber found in kiwi.
4. Yogurt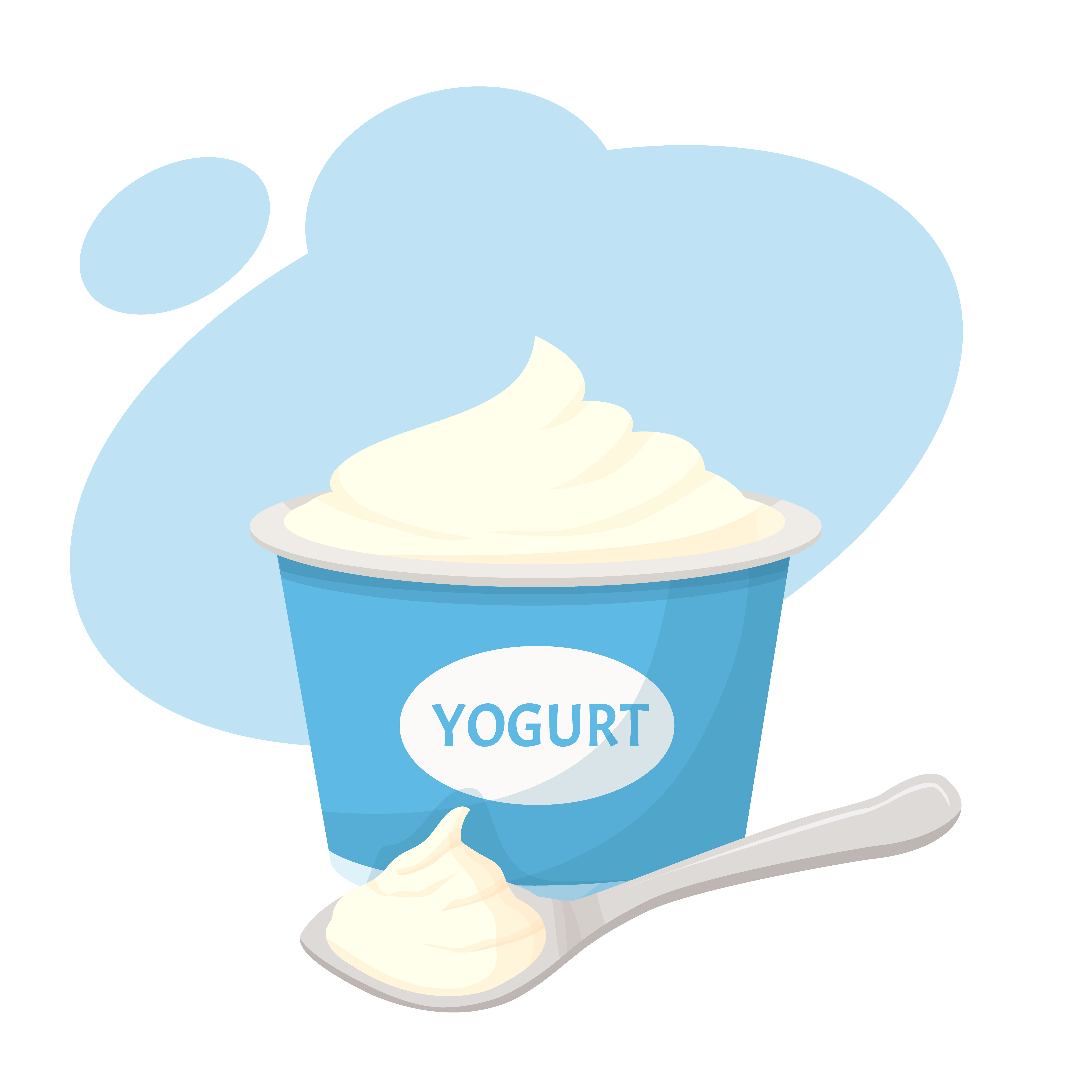 Calcium found in yogurt may reduce the risk of preeclampsia. Research finds that globally, populations with low calcium intake are more likely to experience preeclampsia. The Dietary Guidelines for America 2020-2025 identifies low calcium as a public health concern for Americans. Low intake may stimulate the secretion of parathyroid hormone, which can lead to vasoconstriction and retention of sodium and fluid. These physiological changes can lead to the development of preeclampsia.
Yogurt also has vitamin D. Adequate vitamin D is associated with regulated blood pressure, reduced risk of preeclampsia, and reduced risk of preeclampsia becoming eclampsia. Added sugars, chemicals, and flavorings may alter the health-promoting benefits of yogurt, so it is important to read the food label before choosing your product.
5. Walnuts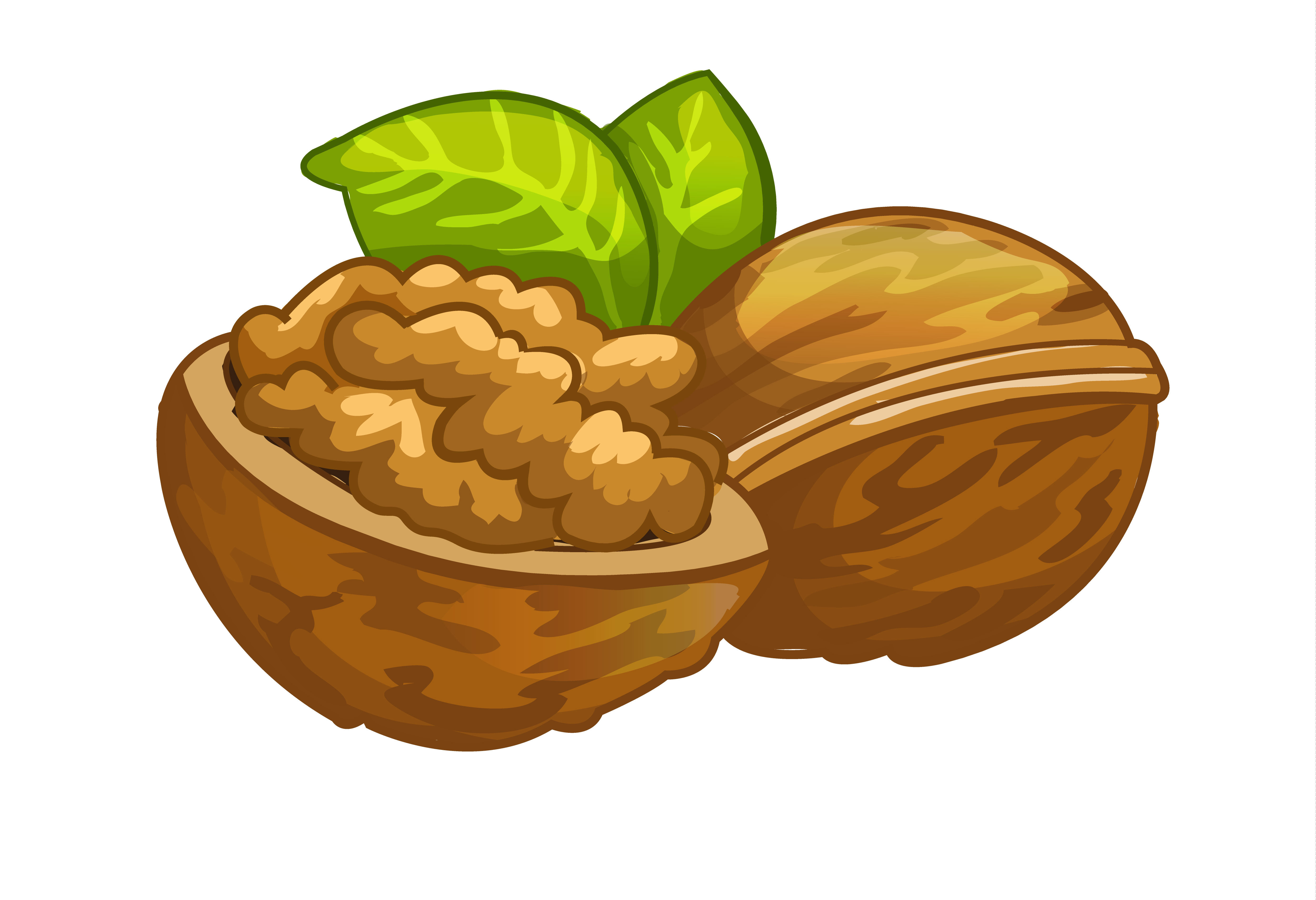 Walnuts are a popular food within the Mediterranean diet. Research finds that overall dietary patterns aligned with the Mediterranean diet may decrease rates of preeclampsia. Additionally, nutrients in walnuts such as ellagic acid and catechins reduce the risk of preeclampsia and alleviate symptoms.
Preeclampsia is found to cause oxidative stress, which can have negative impacts on both mom and baby. Some complications associated with preeclampsia's oxidative stress include kidney damage, HELLP syndrome, and cerebral edema. Research finds ellagic acid can reduce oxidative stress by reducing NADPH oxidase. Overall, dietary patterns characterized by higher intakes of vegetables, fruits, whole grains, nuts, legumes, fish and vegetable oils were associated with a 15-20% reduced risk of preeclampsia.
References:
Bakouei F, Delavar MA, Mashayekh-Amiri S, Esmailzadeh S, Taheri Z. Efficacy of n-3 fatty acids supplementation on the prevention of pregnancy induced-hypertension or preeclampsia: A systematic review and meta-analysis.

Taiwan J Obstet Gynecol

. 2020;59(1):8-15. doi:10.1016/J.TJOG.2019.11.002

Behjat Sasan S, Zandvakili F, Soufizadeh N, Baybordi E. The Effects of Vitamin D Supplement on Prevention of Recurrence of Preeclampsia in Pregnant Women with a History of Preeclampsia.

Obstet Gynecol Int

. 2017;2017. doi:10.1155/2017/8249264

Devarshi PP, Grant RW, Ikonte CJ, Hazels Mitmesser S. Maternal Omega-3 Nutrition , Placental Transfer and.

Nutrients

. 2019;11(5):1107.

Grum T, Hintsa S, Hagos G. Dietary factors associated with preeclampsia or eclampsia among women in delivery care services in Addis Ababa, Ethiopia: A case control study 11 Medical and Health Sciences 1114 Paediatrics and Reproductive Medicine 11 Medical and Health Sciences 1117 Public Health and Health Services.

BMC Res Notes

. 2018;11(1):1-5. doi:10.1186/s13104-018-3793-8

Kang T, Liu Y, Chen X, et al. Dietary carotenoid intake and risk of developing preeclampsia: a hospital-based case–control study.

BMC Pregnancy Childbirth

. 2022;22(1):1-13. doi:10.1186/s12884-022-04737-5

Klemmensen A, Tabor A, Østerdal ML, Knudsen VK, Halldorsson TI, Mikkelsen TB, Olsen SF. Intake of vitamin C and E in pregnancy and risk of pre-eclampsia: prospective study among 57 346 women. BJOG. 2009 Jun;116(7):964-74. doi: 10.1111/j.1471-0528.2009.02150.x. PMID: 19522799.

Martelli A, Piragine E, Citi V, et al. Erucin exhibits vasorelaxing effects and antihypertensive activity by H2S-releasing properties.

Br J Pharmacol

. 2020;177(4):824-835. doi:10.1111/bph.14645

Minhas AS, Hong X, Wang G, et al. Mediterranean-Style Diet and Risk of Preeclampsia by Race in the Boston Birth Cohort.

J Am Heart Assoc

. 2022;11(9). doi:10.1161/JAHA.121.022589

Omotayo MO, Dickin KL, O'Brien KO, Neufeld LM, De Regil LM, Stoltzfus RJ. Calcium supplementation to prevent preeclampsia: Translating guidelines into practice in low-income countries.

Adv Nutr

. 2016;7(2):275-278. doi:10.3945/an.115.010736

R DJ. Vitamins C and E and the risks of preeclampsia and perinatal complications: Commentaty.

Obstet Gynecol Surv

. 2006;61(10):619-620. doi:10.1097/01.ogx.0000238610.78916.d8

Salma U, Khan T, Shah AJ. Antihypertensive effect of the methanolic extract from Eruca sativa Mill., (Brassicaceae) in rats: Muscarinic receptor-linked vasorelaxant and cardiotonic effects.

J Ethnopharmacol

. 2018;224:409-420. doi:10.1016/J.JEP.2018.06.013

Svendsen M, Tonstad S, Heggen E, Pedersen TR, Seljeflot I, Bøhn SK, Bastani NE, Blomhoff R, Holme IM, Klemsdal TO. The effect of kiwifruit consumption on blood pressure in subjects with moderately elevated blood pressure: a randomized, controlled study. Blood Press. 2015 Feb;24(1):48-54. doi: 10.3109/08037051.2014.976979. Epub 2014 Dec 8. PMID: 25483553.