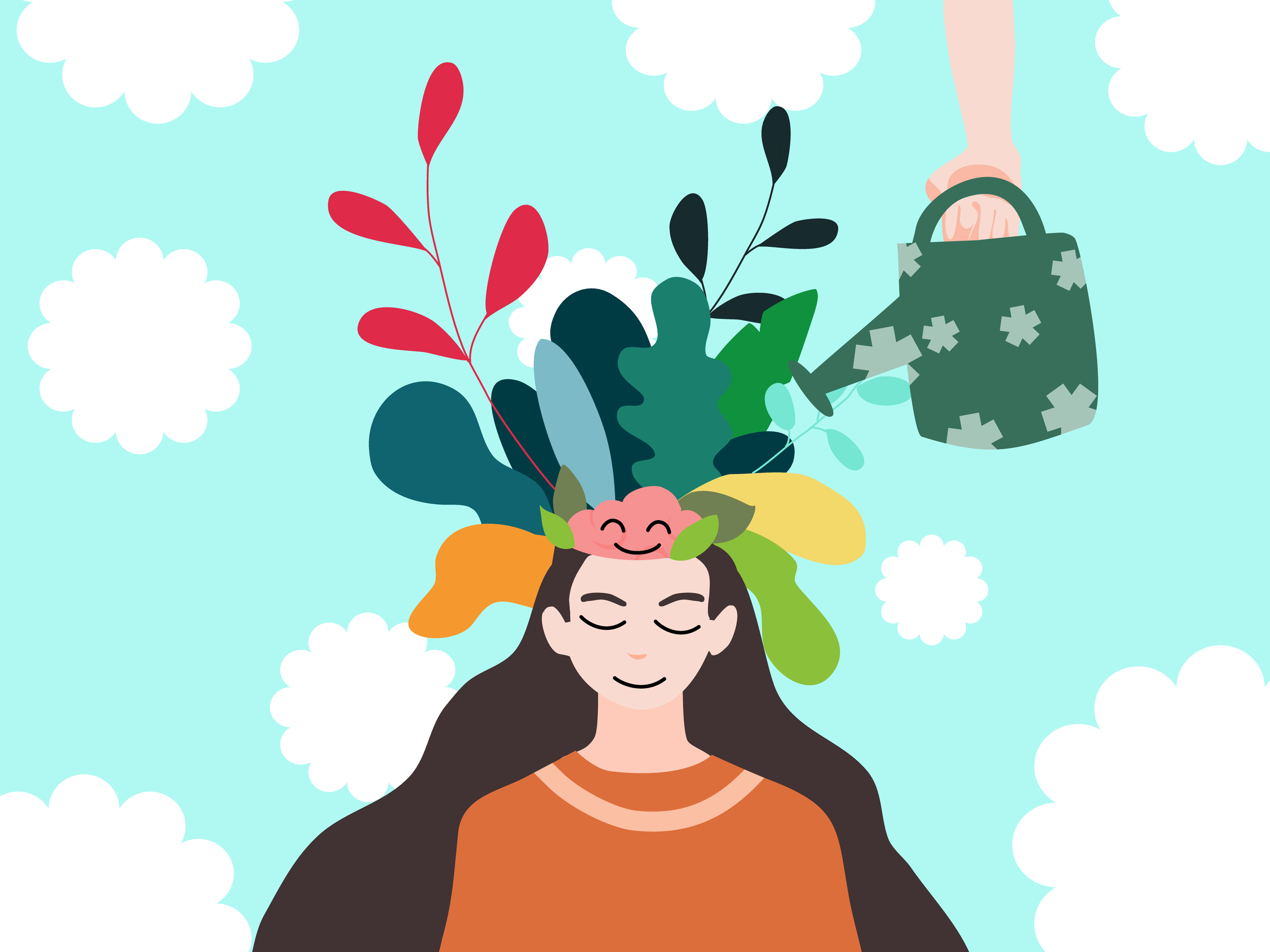 Abstract: Thiamine is a water-soluble B vitamin necessary for the development of the brain and required to turn food into fuel. It is important for both mom and baby to maintain adequate thiamine intake to support both long-term and short-term health. There are a variety of active forms of thiamine that you can get from supplementation, and most prenatal supplements contain some form of vitamin B1. Thiamine is found throughout commonly consumed foods so deficiency is rare, however high-risk groups such as those who experience alcohol use disorder (AUD) should be aware of symptoms as thiamine deficiency can lead to severe complications.
What is thiamin and why do I need it?
Thiamine, or thiamin, is an essential nutrient that supports the functioning of your nervous system and energy metabolism. There is a high turnover of thiamine utilization in the body. This means you constantly need to supply your body with this vitamin through your diet.
Within the brain, thiamin supports the functioning of chemical messengers in the body known as neurotransmitters. Additionally, it is used in the development of the protection around your nerve cells known as the myelin sheath.
Throughout the fetal development process and throughout your entire life, thiamine is also required to fuel the body. This process, known as energy metabolism, keeps all of the cells in your body going, supports the integrity of DNA, and is essential to sustain life.
In this article we will:
Review thiamine's role in pregnancy

Introduce the biology of thiamine metabolism in the body

Discuss thiamine and brain function

Explore what prenatal vitamins contain thiamine

Learn foods high in thiamine

Define recommended intake, toxicity, and deficiency

Show interactions with common medications
How does thiamine help in pregnancy?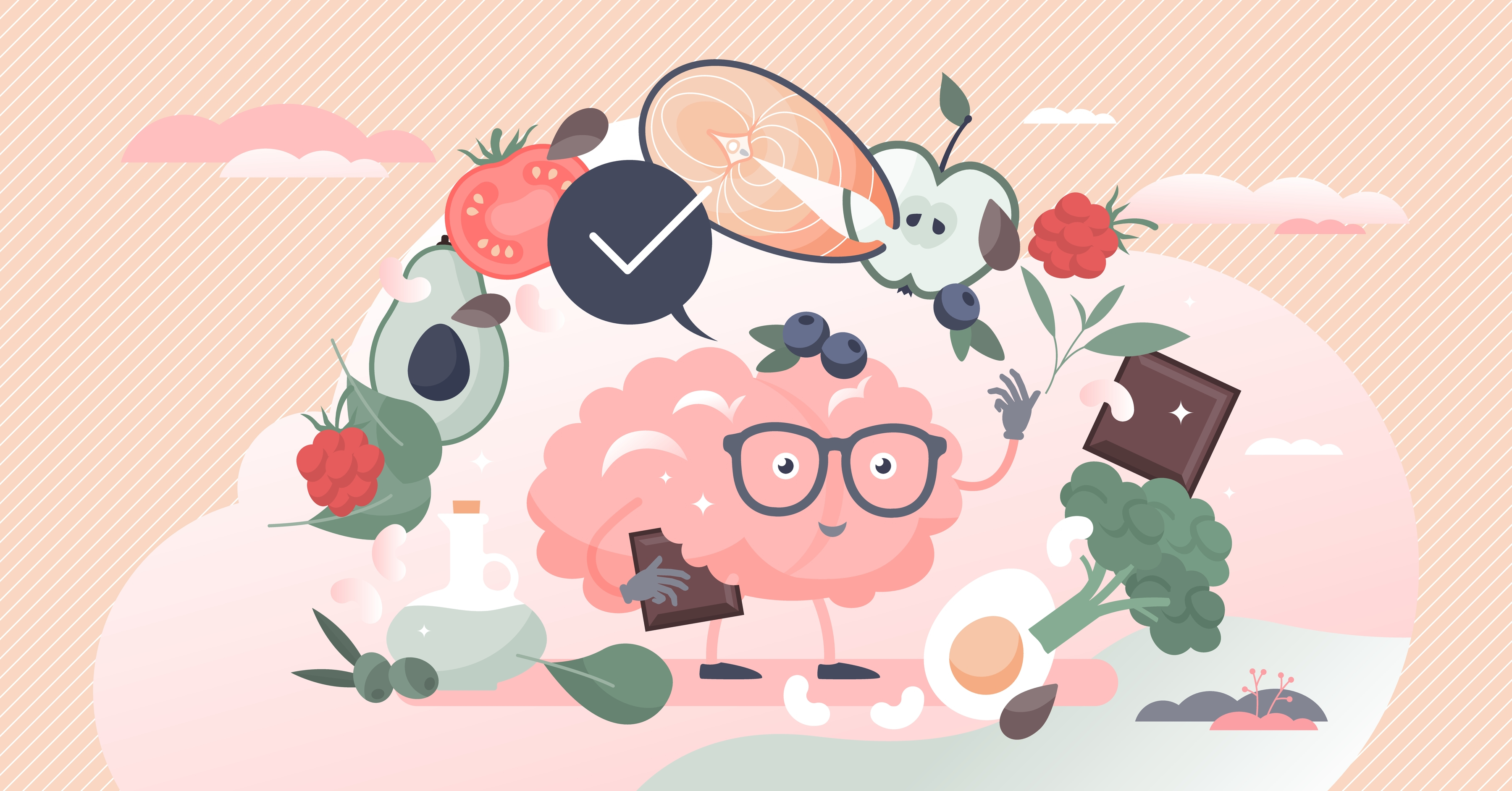 It is necessary that both mom and baby maintain adequate thiamine to sustain a healthy life and healthy birth outcomes. This nutrient supports brain development and the development of the nervous system including the synthesis of neurotransmitters. Additionally, it is responsible for regulating a variety of biochemical processes including the metabolism of amino acids, fats, and carbohydrates, all of which impact fetal development.
Low levels of thiamin are associated with oxidative stress which could lead to a variety of poor health outcomes for mom and baby, both throughout pregnancy and the lifespan. Thiamine's role in energy metabolism: Turning food into fuel goes in-depth on the association between oxidative stress and pregnancy/birth outcomes.
Although thiamine deficiency is rare, exposure to alcohol in utero can lead to major thiamine deficiencies for the baby. This deficiency along with alcohol use can act synergistically to have negative consequences on the brain and nervous system of the fetus.
Interestingly, one research study found that for moms and their fetuses who were both thiamine deficient, when supplementation was given, the mother's thiamine levels improved but the fetuses did not. This suggests the importance of adequate thiamine prior to conception for optimal health outcomes for the baby.
Thiamine in action: What does it do in the body?
Thiamine is a water-soluble vitamin that is primarily absorbed in the small intestine. Within the body there are small amounts of free-flowing thiamine and small amounts stored in the liver, however, most thiamine is used immediately for energy metabolism, and powering your nervous system. Since the body cannot store thiamine very well, and you are constantly using it to power your body, a continuous supply is needed.
The main metabolically active form for thiamine is TPP; also known as thiamine pyrophosphate or thiamine diphosphate. TPP works as an essential cofactor for many metabolic processes including glucose, amino acid, and lipid metabolism. When assessing thiamine levels it is important to know that measuring free thiamin is not the most accurate assessment because of the way it is metabolized. Instead, either measuring via urine output or by the activity of a TPP dependent enzyme is the most reliable and accurate. Other active forms include thiamine monophosphate (TMP) and thiamine triphosphate (TTP).
Thiamine is continued to be studied for its role in the brain, energy in the body, and the nervous system. Additionally, there is emerging research that proposes bacteria within the gut microbiota can freely synthesize thiamine, however little is known about the topic.
Thiamine and the brain
Development of the brain in utero, functioning and synthesis of neurotransmitters, and the integrity of the blood-brain-barrier are all dependent on adequate intake of thiamine.
This nutrient is involved in the synthesis of myelin, the coating around nerve cells. That means it has an important role in the protection of nerve cells, as well as impacting the efficacy of chemical messages sent from one cell to another.
Thiamin is also essential for the synthesis of neurotransmitters such as acetylcholine, serotonin, glutamate, and γ-aminobutyric acid. This means that thiamine could have a role in motivation, learning, memory, cognition, and mood.
Thiamine's role in energy metabolism: Turning food into fuel
Let's dive in deep on thiamine's role in energy metabolism.
This nutrient plays a role in the metabolism of carbohydrates, fats, and proteins. One of the major metabolic pathways that is responsible for the breakdown of these nutrients is the citric acid cycle (TCA), also called the Krebs Cycle. Within this cycle, thiamine acts as a cofactor that is necessary for the conversion of two enzymes (pyruvate to acetyl CoA), which is an important step of energy production.
Complications of thiamine deficiency are also associated with oxidative stress, which can impair brain function and overall development. Researchers have found that those with higher oxidative stress while pregnant were more likely to experience a range of unfavorable symptoms and possible diseases for both mom and baby. For mom, there is an increased risk of preeclampsia, preterm labor, or miscarriage. And for baby issues could be immediate consequences such as low birth weight and length, to long term consequences such as depression, cardiovascular disease, diabetes, and even alzheimers.
Did you know? When you have a low intake of thiamine, your body is actually able to absorb higher amounts than normal to try and make up for it.
Is thiamine in common prenatal vitamins?
Yes! Most prenatal supplements contain thiamine, although it is important to read the label as some do not.
The most commonly used forms of thiamine in supplements are thiamine mononitrate and thiamine hydrochloride.
Below is a review of common prenatal supplements, the amount of B1 it contains, and the type of thiamine found in it.
Name of the Prenatal
Amount
Type

NatureMade Prenatal Multi + DHA:

1.4mg

(thiamine mononitrate)

Ritual Prenatal:

No thiamine reported in supplement

N/A

FullWell Prenatal:

5mg

(thiamine HCL)

Seeking Health: Optimal Prenatal:

5mg

(thiamine HCL)

Perelel:

Conception Support and All Trimesters Pack:

3mg

(thiamine HCL)
Thiamine food sources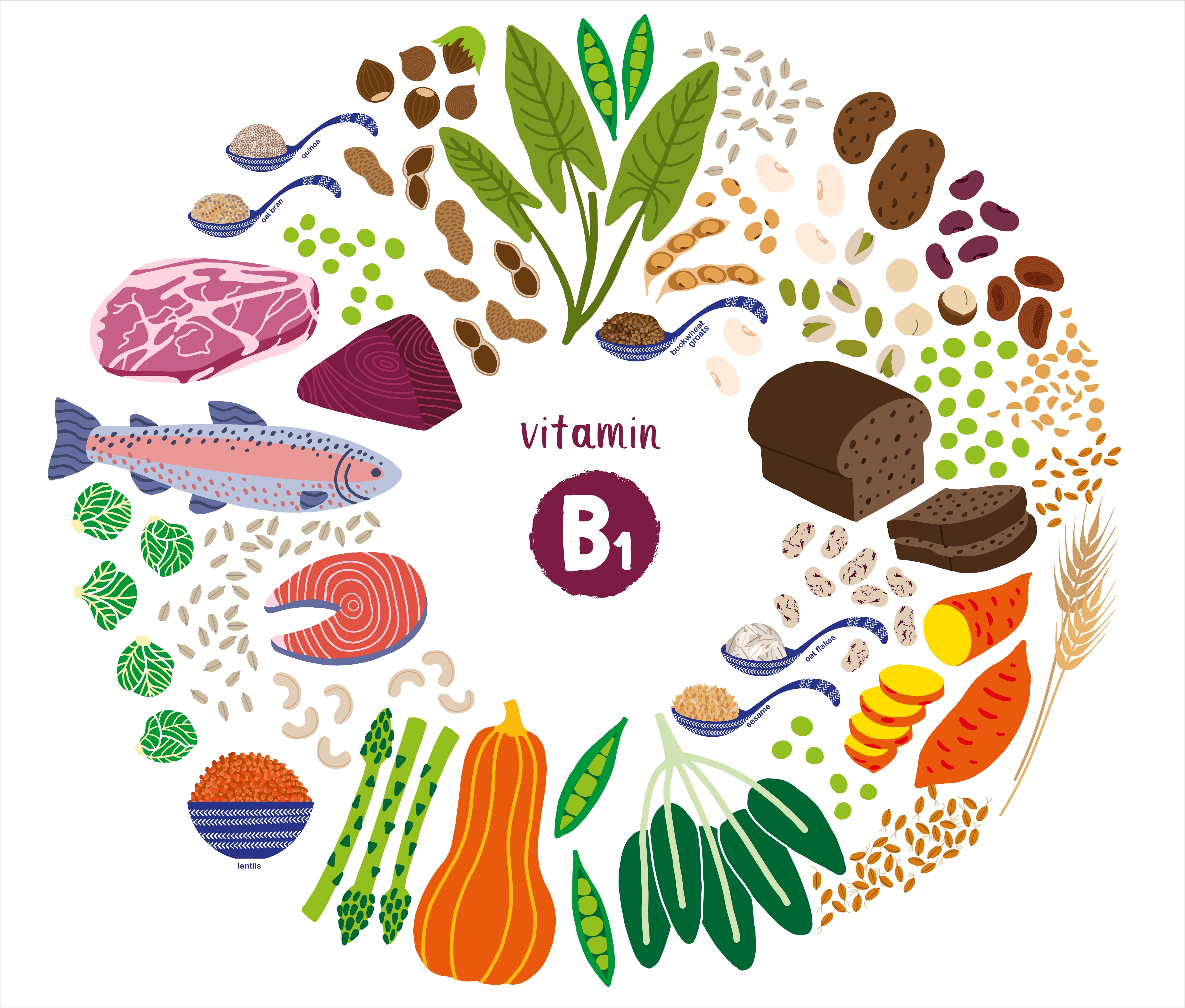 In the US, about half of people's intake comes from natural sources, the other half comes from fortified and enriched products. Since it is a water-soluble vitamin, if food is boiled and the water is dumped out, there is a loss of thiamine and other water-soluble nutrients.
Thiamine rich foods include:
Fortified oats and breakfast cereals

Beans and lentils

Fish

Pork

Tofu

Whole grains
Did you know? Heating foods can destroy thiamine levels.
How much thiamine should I take per day?
The National Health and Nutrition Examination Survey (NHANES) study found that less than 6% of the US population consumes inadequate amounts of thiamine meaning deficiency is quite rare. Although deficiency is relatively rare in the US, countries in South East Asia and West Africa deficiency remains a public health concern.
The Recommended Daily Allowance (RDA) for riboflavin depends on your age and gender.
RDA for thiamine:
RDA for pregnant and lactating women is: 1.4mg/day

Women: older than 18 recommendation is: 1.1 mg/day
How much is too much thiamine?
Since excess thiamine is excreted in urine because it is water-soluble, toxicity is rare, therefore no tolerable upper level (UL) has been established.
That being said, research suggests that it is important to maintain a balance of all of the B vitamins as they work together to maintain homeostasis. This means that too much thiamine, without adequate intake of other B vitamins, could disrupt health.
What happens if I don't have enough thiamine?
Although thiamine deficiency is rare in the US there are high-risk populations including those who are immunocompromised (HIV/AIDS), those who suffer from alcoholism, anorexia, and those who are malnourished. Additionally, up to 20-30% of older adults are found to have mild to severe thiamine deficiency.
Recent research also finds those with heart failure, those who have had bariatric surgery, both type 1 and type 2 diabetes, and potentially those with Alzheimer's disorder are all at high risk.
Beriberi is the deficiency of thiamine. It was first observed in East Asia when the polishing of rice began, stripping the outside coating of the grain which contains many of the nutrients in rice including thiamine. Since the 1940's the US has enriched grains such as rice and bread to counteract disease risk, however, it is still found throughout low-income populations or those within the high-risk categories listed above.
Symptoms of Beriberi include:
Swelling and smoothening of the tongue

Corners of mouth become cracked and inflamed

Impaired sensory or motor function

Weight loss

Short term memory loss
A more common thiamine deficiency is seen in alcohol use disorder, called Wernicke-korsakoff syndrome. This can lead to Wernicke's encephalopathy, or damage to the brain. This encephalopathy can lead to memory loss, confusion, comas, or even death.
Symptoms are very similar to the effects of alcohol including:
Memory loss

Disorientation

Staggered gait
Interactions:
Furosemide: a common diuretic that can decrease thiamin concentration
Azithromycin and Clarithromycin: common antibiotics that can decrease thiamine concentration
Prenatal Analysis:
Thiamine is an essential B vitamin that is water-soluble. It plays an important role during pregnancy for fetal development and throughout the lifespan. Some of the most heavily researched roles of thiamine include energy metabolism and the functioning of the nervous system. Although deficiency is rare, those with alcohol use disorder, who are immunocompromised, or living in certain regions are at high risk of deficiency.
Reference:
1. Bowman BA, Pfeiffer CM, Barfield WD. Thiamine deficiency, beriberi, and maternal and child health: why pharmacokinetics matter. Am J Clin Nutr. 2013;98(3):635-636. doi:10.3945/ajcn.113.069419
2. Kyly Whitfield, Dare A Baldwin, Mary Chea, Tim Green, Frank Wieringa, Hou Kroeun, Jeffrey Measelle, Neurocognitive Benefits of Maternal Thiamine Supplementation for Breastfed Cambodian Infants, Current Developments in Nutrition, Volume 5, Issue Supplement_2, June 2021, Page 931, https://doi.org/10.1093/cdn/nzab049_044
3. Lonsdale D. A review of the biochemistry, metabolism and clinical benefits of thiamin(e) and its derivatives. Evid Based Complement Alternat Med. 2006;3(1):49-59. doi:10.1093/ecam/nek009
4. Office of dietary supplements - thiamin. NIH Office of Dietary Supplements. https://ods.od.nih.gov/factsheets/Thiamin-HealthProfessional/. Accessed May 3, 2022.
5. Olena Kloss, N.A. Michael Eskin, and Miyoung Suh. Thiamin deficiency on fetal brain development with and without prenatal alcohol exposure. Biochemistry and Cell Biology. 96(2): 169-177. https://doi.org/10.1139/bcb-2017-0082