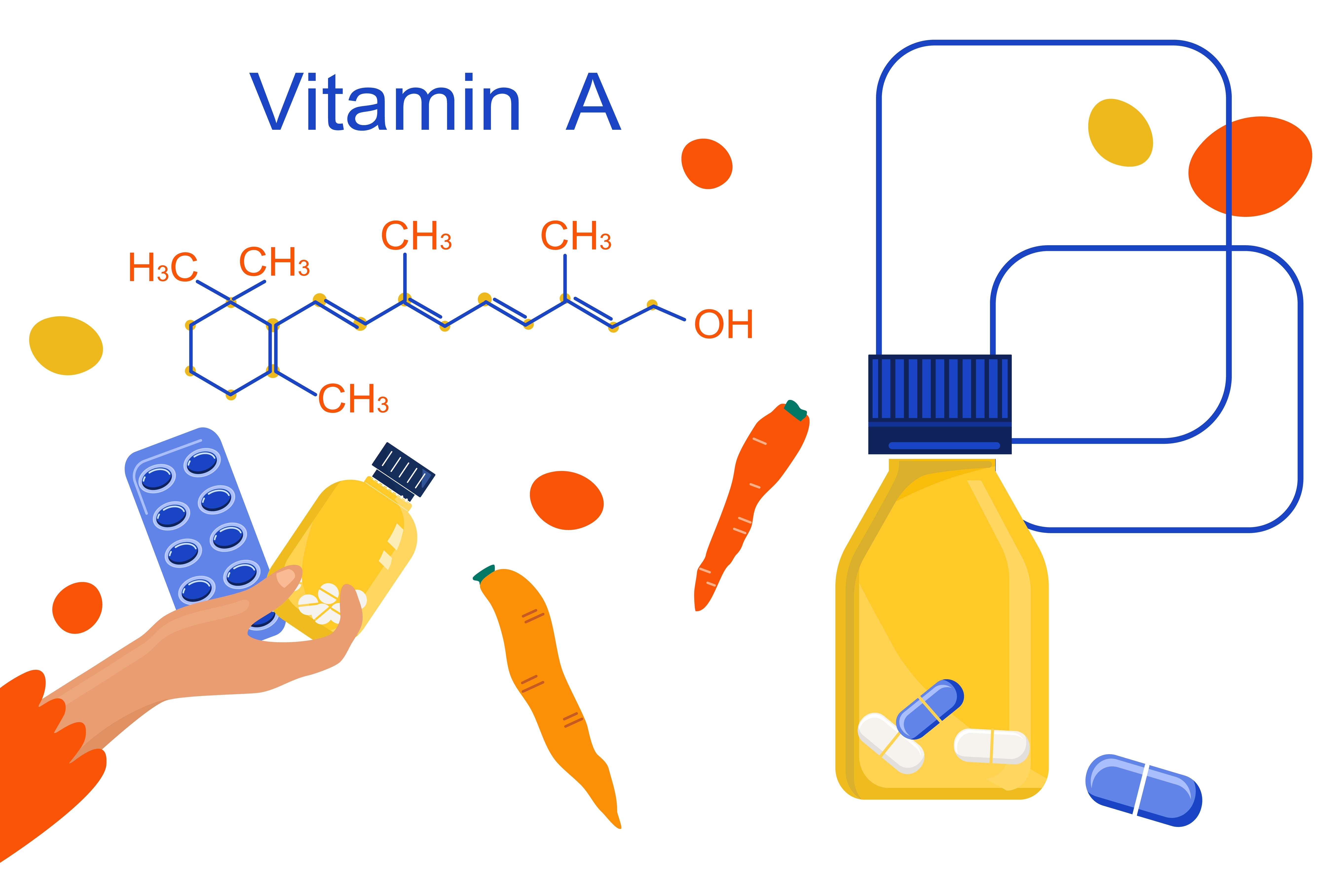 Abstract:
Vitamin A is a tricky vitamin. The Goldilocks of vitamins, if you will. Not too little. Not too much. Vitamin A is a very critical vitamin for pregnancy and proper fetal development. Therefore, adequate amounts of the vitamin must be obtained. However, too much vitamin A can cause toxicity and subsequent birth defects. While animal food sources, particularly liver, are rich in the highly usable preformed vitamin A, the best form to protect against deficiencies, this form is also the only form that can cause toxicity. Plant sources of the vitamin do not have any safety considerations yet require significantly higher amounts to obtain sufficient intake. Additionally, the more plant sources of vitamin A consumed, the worse absorption gets making it harder and harder to get the proper amount.
What is Vitamin A? Why Do I Need It?
Vitamin A is an essential micronutrient that is important for many different bodily functions and development. Optimal levels of vitamin A are necessary for the healthy development of your baby's organs (heart, lung, brain, kidneys, bones, nerves, and eyes) during the embryonic period since the vitamin is profoundly influential on cell differentiation. It directs which cells become which organs and puts together body systems within your baby. Vitamin A is closely linked to healthy vision and eye development in growing fetuses and adults. It supports normal color vision, normal vision in dim lighting, and normal dark adaptation. In addition, healthy skin, a healthy immune response, red blood cell production, normal iron levels, a healthy thyroid, and reproductive system, and robust skin cell turnover are all influenced by vitamin A intake. Lastly, it is involved in fat metabolism and tissue repair, making it particularly vital as you get closer to your due date. Adequate vitamin A intake and body stores may help your body heal faster after birth.
Gestational diabetes patients have abnormal levels of vitamin A, E, and oxidative stress, and therefore, pregnant women diagnosed with this condition should increase vitamin supplementation to improve pregnancy outcomes.
How Should I Get It?
The human diet contains two forms of vitamin A: preformed vitamin A (retinol and retinyl esters) and provitamin A (carotenoids). Preformed vitamin A is in foods from animal sources, and provitamin A carotenoids are plant pigments that the body converts into vitamin A in the intestine. Carotenoids are in various fruits and vegetables. The main provitamin A carotenoids in the human diet are beta-carotene, alpha-carotene, and beta-cryptoxanthin. Other carotenoids in foods, such as lycopene, lutein, and zeaxanthin, are not converted into vitamin A.
Dietary retinol, one of the preformed "active" versions of vitamin A, is 12-24 times more active than dietary beta-carotene and alpha-carotene. The bioavailability of vitamin A changes depending on the type of food consumed, combinations of food consumed, and the individual's enzyme conversion activity. The most active forms of vitamin A are in animal-based foods from animals that are humanely raised and properly nourished. The quality of your food influences the vitamin density of your food. Even though many factors contribute to the bioavailability of the vitamin, the carotenoid form of vitamin A is not the most active. Carotenoids only partially convert to active vitamin A in the body and are also utilized for non-provitamin A tasks, like potent antioxidants.
Dietary supplements contain various formulations of the three most active forms of vitamin A in the body; retinol, retinal, and retinoic acid. Other variations include retinyl acetate or retinyl palmitate, beta-carotene, or a combination of both preformed and provitamin A.
The Conundrum
Preformed Vitamin A from animal foods is the most efficient way to reach your Vitamin A needs. However, pregnant women or those considering becoming pregnant are generally advised to avoid the intake of preformed vitamin A-rich liver and liver foods. Some experts argue that this recommendation is based on unsupported scientific findings. Others agree with the recommendation. Either way, by avoiding preformed vitamin A, the risk of deficiency goes up. The mother is now relying solely on beta carotene for proper amounts of vitamin A, one of the essential pregnancy vitamins.
Consumed → Absorbed → Bio converted.
Dietary or Supplemental Preformed Vitamin A (1 ug) → Retinol (1ug) → Retinol (1 ug)

Supplemental Beta-carotene (2 ug) → Beta carotene → Retinol (1 ug)

Dietary Beta-carotene (12 ug) → Beta carotene → Retinol (1 ug)
Is Vitamin A Deficiency A Concern?
Vitamin A requirements during pregnancy are greater than normal requirements by 10% to 20%. Ayla Barmmer of FullWell Fertility argues that vitamin A deficiency is a growing concern for almost half of the US population. She references a survey of over 44,000 people, where 43% were not consuming adequate amounts of vitamin A. She makes a distinction between critically low levels and subclinically low levels. She says the latter is surprisingly common, defined as serum retinol concentrations lower than 0.70 μmol/L or 20 μg/dL. Ayla Barmmer also points out that additional factors affect an individual's ability to absorb and utilize vitamin A. These include many digestive conditions (Chrohn's, ulcerative colitis, irritable bowel syndrome, and diarrhea), thyroid issues, gallbladder issues, and fat malabsorption. Due to these conditions, these women may have higher needs than what the Recommended Daily values assert.
In contrast, Dr. Nicole Avena, author of "What To Eat When You're Pregnant," states that the average intake of vitamin A in the US is adequate, as preformed vitamin A is abundant in many animal foods and numerous plant foods contain lots of provitamin A or beta-carotene forms. She is more concerned with consuming too much supplemental preformed vitamin A or liver-rich foods resulting in toxicity.
How Can I Tell If I Am Getting Enough?
In clinical practice, plasma retinol levels alone measure deficiency.
< 20 mcg/dL retinol concentration : moderate vitamin A deficiency

< 10 mcg/dL retinol concentration : severe vitamin A deficiency
On The Flip Side, Can Too Much Vitamin A Be Toxic?
Vitamin A is a fat-soluble vitamin that can be stored in the body in excess, primarily in the liver, which raises the risk of toxicity. Too much vitamin A can result in fetal abnormalities and liver toxicity.
Intakes of preformed vitamin A that exceed the UL and some retinoid medications (isotretinoin/Accutane and etretinate) can cause congenital birth defects. These birth defects can cause malformations of the eye, skull, lungs, and heart. Experts advise people who are or might be pregnant to avoid high doses (more than 3,000 mcg RAE [10,000 IU] daily) of vitamin A supplementation.
Anyone who has been prescribed Accutane, a very potent acne medication, is familiar with the drug's associated risk for birth defects and fetal abnormalities. This is due to isotretinoin, a byproduct of vitamin A, being present in very high amounts in the medication.
Why Are We Talking About Liver So Much?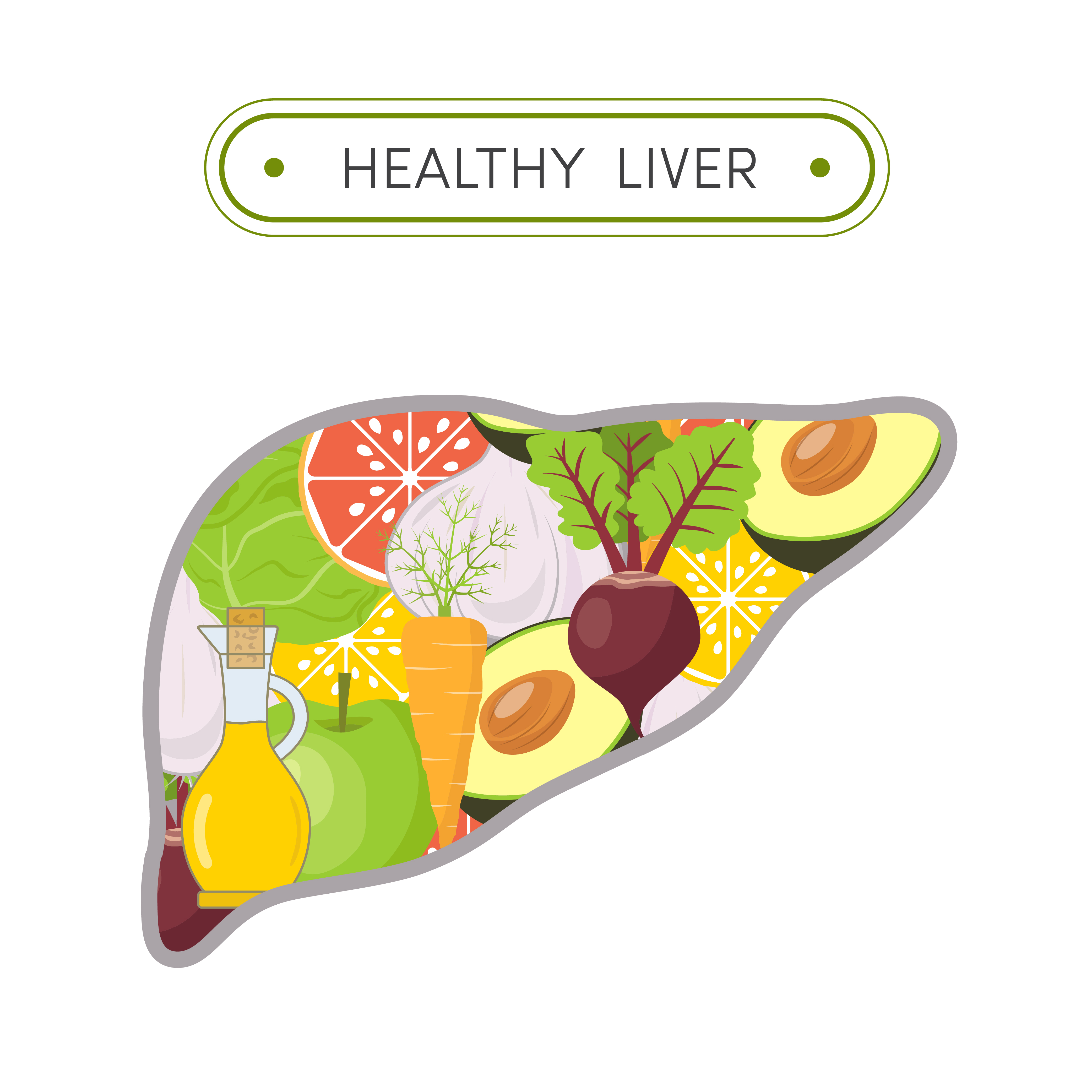 The liver is a very strong source of preformed vitamin A, and because of this, it is seen as potentially toxic and as a powerful food source that can combat any absorption or utilization concerns to prevent deficiency. One study found that one-third of pregnant women were borderline deficient in vitamin A, despite having access to plenty of vitamin A-rich foods. Actually, the avoidance of liver is a known risk factor for inadequate vitamin A intake. In a Dutch study of over 1,700 women, those who ate liver almost always consumed adequate vitamin A, while an astonishing 70% of women who avoided liver failed to meet the RDA.
It is important to distinguish between supplemental synthetic preformed vitamin A and naturally occurring preformed vitamin A found in the liver. Many old studies linked high-dose synthetic supplemental vitamin A to birth defects. However, we now know that naturally occurring vitamin A does not exert this toxicity, particularly when consumed with adequate vitamin D and vitamin K2, nutrients found in abundance in liver. Liver and supplements are not of equivalent risk of causing potential birth defects. Advice to pregnant women on the consumption of liver based on studies utilizing vitamin A supplements, particularly given what we know about deficiency and the safety of food-sourced vitamin A, should be reconsidered.
However, given the mixed advice, and due to liver not being the most popular food choice, it may work for you to avoid liver altogether during pregnancy. Furthermore, there is little published information on the doses of vitamin A that pose a risk to women of childbearing age or at different stages of pregnancy. When the dose of preformed vitamin A, including that found in liver, is above 10,000 IU per day, there may be a risk of teratogenicity. There are reports of malformations in children when their mothers consume high doses of preformed vitamin A, including that found in liver, during pregnancy (>25,000 IU/day).
1 IU retinol = 0.3 mcg RAE
Beef Liver, 3 oz, 1 serving = 6,582 mcg RAE or 21,940 IU
Pregnant women who tend to consume liver are instructed to check the food composition database of their region since there can be significant variations in vitamin A levels in liver. For example, in the United States Department of Agriculture's national nutrient database, the vitamin A content of liver and liver products varies from 4,900 IU in one raw chicken liver to 59,500 IU in 3 ounces of cooked New Zealand ox liver.
The World Health Organization recommends a maximum dose of up to 10,000 IU daily or 25,000 IU weekly after the first 60 days of gestation for a safe pregnancy. Toxic effects are usually the result of excessive ingestion of dietary vitamin A supplements. However, although generally not a problem in areas with retinol deficiency, regular intake of liver can also cause toxicity owing to its high content of vitamin A.
To cement the complexity around vitamin A, the World Health Organization states that with all the justified concern concerning the toxicity of a too high vitamin A intake, we should not lose sight of the importance of an adequate vitamin A status during early pregnancy. Vitamin A is essential for normal growth and development of the fetus, and vitamin A deficiency has, as in vitamin A intoxication, been associated with congenital abnormalities.
Signs and Symptoms of Toxicity
Acute vitamin A toxicity occurs after ingestion of one or a few very high doses of vitamin A (typically more than 100 times the RDA). The resulting signs and symptoms include severe headache, blurred vision, nausea, dizziness, aching muscles, and coordination problems. Regular consumption of high doses can cause dry skin, painful muscles and joints, fatigue, depression, and abnormal liver test results.
How Much?
RDA for pregnancy is 770 mcg RAE (retinol activity equivalent) or 2,564 IU.
The Tolerable Upper Limit is 3000 mcg RAE or 10,000 IU.
RDAs for vitamin A are given as retinol activity equivalents (RAE) to account for the different bioactivities of retinol and provitamin A carotenoids, which are all converted by the body into retinol.
1 mcg RAE = 1 mcg retinol

1 mcg RAE = 2 mcg supplemental beta-carotene

1 mcg RAE = 12 dietary beta-carotene
However, in the real world, vitamin A needs vary from person to person based on their genetics, gut health, health conditions, and stage of life. Quantities can be generalized for the average person, and the RDA can be used.
Am I Getting It From Food?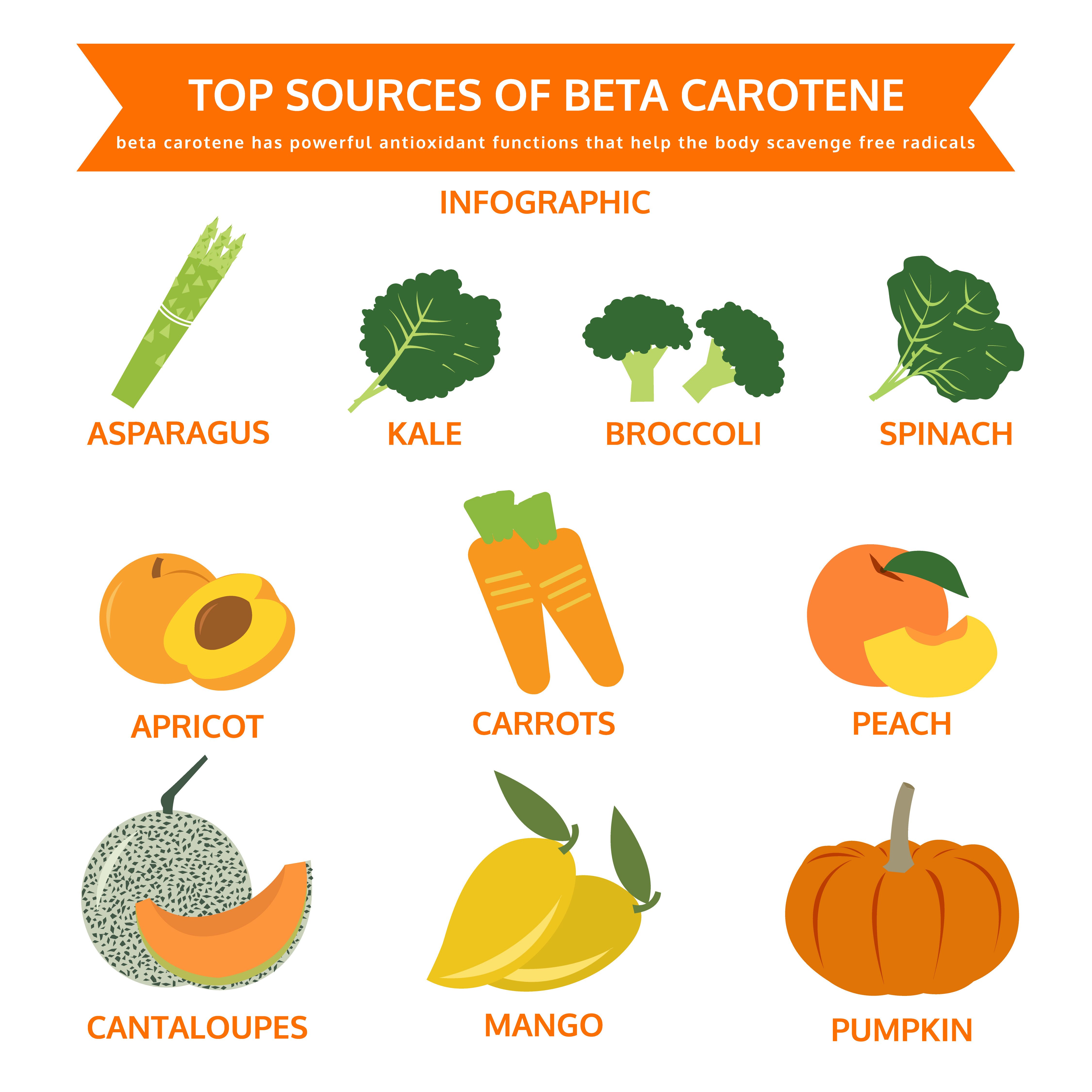 Vitamin A is in many different foods. However, animal products are more reliable for absorption of the vitamin as their RAE ratio is 1:1 for what goes in and what can be used when the gut is healthy. Preformed vitamin A concentrations are highest in liver, fish, eggs, and dairy products.
The best natural foods for consuming the most active forms of vitamin A are
Beef Liver

Cod Liver Oil

Pastured Butter

Pastured Eggs

Whole, organic milk
The following plant-based foods are rich in carotenoids, which convert in varying amounts to the active forms of vitamin A
Sweet potatoes

Spinach

Kale

Mustard, collard, turnip, and beet greens

Swiss chard

Winter squash
Most dietary provitamin A comes from leafy green vegetables, orange and yellow vegetables, tomato products, fruits, and some vegetable oils. Plant-based foods do not contain any ready-to-use retinol. The body will convert vitamin A to its usable form, but that conversion rate is impacted by various factors, including genetics and gut health/digestibility.
The body might absorb up to 75% to 100% of preformed vitamin A, retinol, and, in most cases, 10% to 30% of provitamin A, beta-carotene from foods.
Prenatal Vitamin Brands: What's the Vitamin A Amount and Type in Popular Prenatal Brands?
Name of the Prenatal

Amount

Type

Parsley Health Prenatal:

1500 mcg

(60% as natural beta-carotene and 40% as retinyl palmitate)

Modern Fertility Prenatal:

770 mcg

(beta-carotene)

Ritual Prenatal:

None
N/A

FullWell Prenatal:

1500 mcg

(beta-carotene and retinyl palmitate)

Perelel:

Conception Support Pack + 1st, 2nd, and 3rd Trimester Prenatal Pack:

500 mcg

(beta-carotene)

NatureMade Prenatal Multi + DHA:

770 mcg

(beta-carotene)

Seeking Health: Optimal Prenatal:

1500 mcg

(beta-carotene and retinyl palmitate)

Designs for Health: Prenatal Pro:

1500 mcg

(mixed carotenoids and palmitate)
Prenatal Analysis:
It is important to note that supplemental beta-carotene and carotenoids will not cause any toxicity issues. However, more of it is needed to provide adequate intake since it must be converted in the body to its active form to be utilized. This is why several companies have included retinyl palmitate as a source of vitamin A in their formulations to provide highly efficient vitamin A. Note that none of the supplements listed above have amounts close to the Tolerable Upper Limit 3000 mcg.

Resources:
Nichols L.

Real Food for Pregnancy: The Science and Wisdom of Optimal Prenatal Nutrition

. First edition. Lily Nichols; 2018.

Murkoff HE, Mazel S.

What to Expect When You're Expecting

. Fifth edition. Workman Publishing; 2016.

Avena NM, Fear G.

What to Eat When You're Pregnant: A Week-by-Week Guide to Support Your Health and Your Baby's Development during Pregnancy

. First edition. Ten Speed Press; 2015.

Vitamin A for Conception, Pregnancy, Breastfeeding (and Life!). FullWell. Accessed May 7, 2022.

https://fullwellfertility.com/blogs/blog/vitamin-a-the-lesser-talked-about-letter-vitamin-that-you-need-to-know

Soares MM, Silva MA, Garcia PPC, et al. Efect of vitamin A suplementation: a systematic review.

Ciênc Saúde Coletiva

. 2019;24:827-838. doi:10.1590/1413-81232018243.07112017

Ross AC, Gardner EM. The function of vitamin A in cellular growth and differentiation, and its roles during pregnancy and lactation.

Adv Exp Med Biol

. 1994;352:187-200. doi:10.1007/978-1-4899-2575-6_15

Ma H, Qiao Z, Li N, Zhao Y, Zhang S. The relationship between changes in vitamin A, vitamin E, and oxidative stress levels, and pregnancy outcomes in patients with gestational diabetes mellitus.

Ann Palliat Med

. 2021;10(6):6630-6636. doi:10.21037/apm-21-1036

Office of Dietary Supplements - Vitamin A and Carotenoids. Accessed May 7, 2022.

https://ods.od.nih.gov/factsheets/VitaminA-HealthProfessional/

Read "Dietary Reference Intakes for Vitamin A, Vitamin K, Arsenic, Boron, Chromium, Copper, Iodine, Iron, Manganese, Molybdenum, Nickel, Silicon, Vanadium, and Zinc" at NAP.Edu

. doi:10.17226/10026

Bastos Maia S, Rolland Souza AS, Costa Caminha M de F, et al. Vitamin A and Pregnancy: A Narrative Review.

Nutrients

. 2019;11(3):681. doi:10.3390/nu11030681

Strobel M, Tinz J, Biesalski HK. The importance of β-carotene as a source of vitamin A with special regard to pregnant and breastfeeding women.

Eur J Nutr

. 2007;46(1):1-20. doi:10.1007/s00394-007-1001-z

Berg H van den, Hulshof KF a. M, Deslypere JP. Evaluation of the effect of the use of vitamin supplements on vitamin A intake among (potentially) pregnant women in relation to the consumption of liver and liver products.

Eur J Obstet Gynecol Reprod Biol

. 1996;66(1):17-21. doi:10.1016/0301-2115(95)02375-5