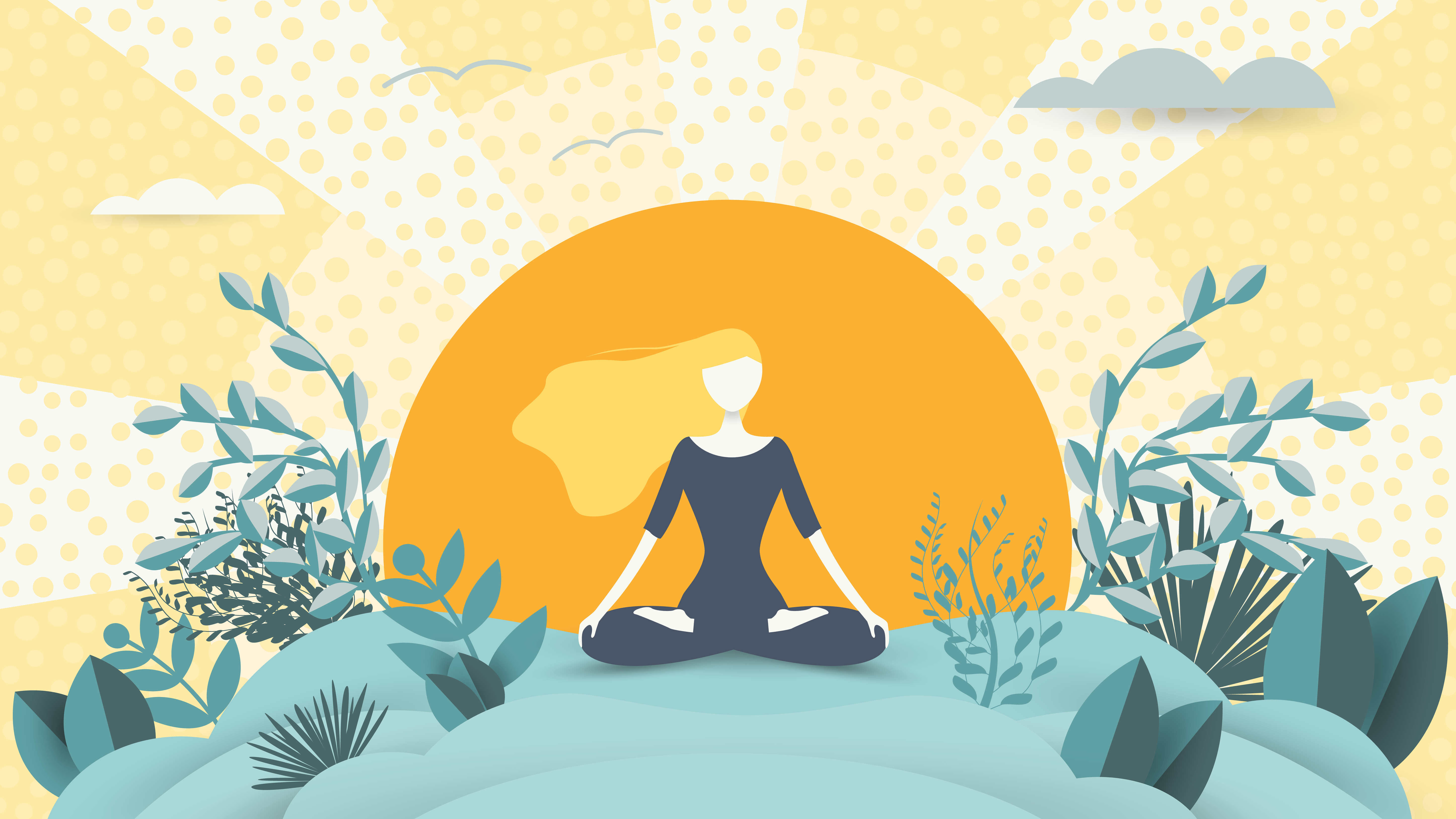 Abstract:
Vitamin D is a crucial nutrient for fertility, pregnancy, and overall health. It is very easy to be deficient in Vitamin D. Additionally, the latest research is showing significantly higher amounts than the formulated RDA are needed for optimal health and increased absence of pregnancy complications. You can get the vitamin from some foods and most efficiently from sunlight. It is advisable to supplement with Vitamin D in the form of vitamin D3.
What is Vitamin D? Why Is Vitamin D So Important During Pregnancy?
Vitamin D is a favorite, frequently discussed, fat-soluble vitamin that acts as a hormone. The "sunshine vitamin" can be made in the body when ultraviolet (UVB) rays come into contact with the skin, and it is also obtained from food, fortified foods, and dietary supplements.
The vitamin's main hormonal duties are to regulate calcium homeostasis by regulating the intestinal absorption of calcium. It is also an essential nutrient for immune function, healthy insulin function, efficient cell division, mental health protection, prevention of cardiovascular disease, and male and female fertility! Furthermore, vitamin D allows for your muscles to move, your nerves to carry messages between the brain and the body, and your immune system to fight off invading bacteria and viruses.
In order to provide all these health benefits and fulfill all of its duties, Vitamin D must go through two hydroxylations in the body before it reaches its biologically active form. The various stages of Vitamin D can be summed up as follows:
Cholecalciferol - sunlight hits the skin, synthesizing vitamin D3, the prohormone

Calcidiol - converted to the major circulating form in the liver, 25(OH)D

Calcitriol - further converted in the kidney to the biologically active form, 1,25(OH)2D
Knowing the various forms of Vitamin D helps identify vitamin D deficiencies. It also helps determine which type of Vitamin D should be in a supplement.
What Happens If My Vitamin D Levels Are Too Low?
And despite Vitamin D's great significance, unfortunately, so many of us do not have adequate levels. Vitamin D deficiency is common across all geographic locations (higher risk in the most northern and southern regions of the globe), races (higher risk in those with darker skin), sexes, and genders. Deficiency in both men and women can impact fertility. Research has measured this impact by showing that the amount of vitamin D present in follicular fluid can increase the success of reproductive technologies and increase odds of conceiving and carrying out a healthy pregnancy post 35 years of age. Vitamin D levels influence the number and quality of oocytes in the woman. Once pregnant, a deficiency can increase the risk of so many complications.
Preeclampsia (pregnancy induced high blood pressure)

Gestational diabetes

Recurrent pregnancy loss

Preterm labor and delivery

C-section delivery

Postpartum depression
Low levels of vitamin D in the mother can also further impact the development of the child. In infants with rickets (a disorder that leads to the softening and weakening of the baby's bones and continued impaired bone health throughout their lives) 81% of mothers had severe vitamin D deficiency while pregnant. Maternal vitamin D status may also be associated with childhood risk of asthma, language impairment, schizophrenia, type 1 diabetes, and MS.
How Should I Get It?
There are two forms commonly available - vitamin D3 (cholecalciferol) and plant-based vitamin D2 (ergocalciferol). Although both are well-absorbed in the small intestine, Vitamin D3 is more effective at raising and maintaining vitamin D levels in the body, as shown through 25(OH)D serum concentrations. It is chemically identical to the form of vitamin D that your body produces from sun exposure and ultimately, is the recommended form for supplementation.
How Much Vitamin D Do I Need? Can There Be Too Much Vitamin D?
The RDA for pregnancy and lactation for vitamin D is 15 mcg (600 IU) per day. Experts, when formulating the RDA, often disagree on what constitutes enough of the nutrient to be the suggested amount. Is it the amount that will prevent failure of a specific function or the development of specific deficiency signs? How can this amount be the same as the ideal amount to promote optimum health?
The latest research and advice given from specialty organizations, such as the Endocrine Society, claim the RDA actually sits well below the optimal amount. The recommended daily intake of Vitamin D ranges from 15000-2000 IU per day by the Endocrine Society. The Canadian Society recommends 2000 IU per day.
Recent scientific studies are showing that an increased intake in Vitamin D is safe and beneficial during pregnancy. A double-blind, randomized clinical trial that administered 4,000 IU of Vitamin D daily, over 6 months of pregnancy, showed not only the absence of any adverse effects, but demonstrated a significant decrease in pregnancy complications. Not a single participant experienced excessive blood levels of vitamin D. This high dose was actually the minimum amount needed for 82% of women to have adequate vitamin D levels at birth. The remaining women needed more than this, not less.
Am I Getting It From Food? What Are Some Vitamin D Rich Foods?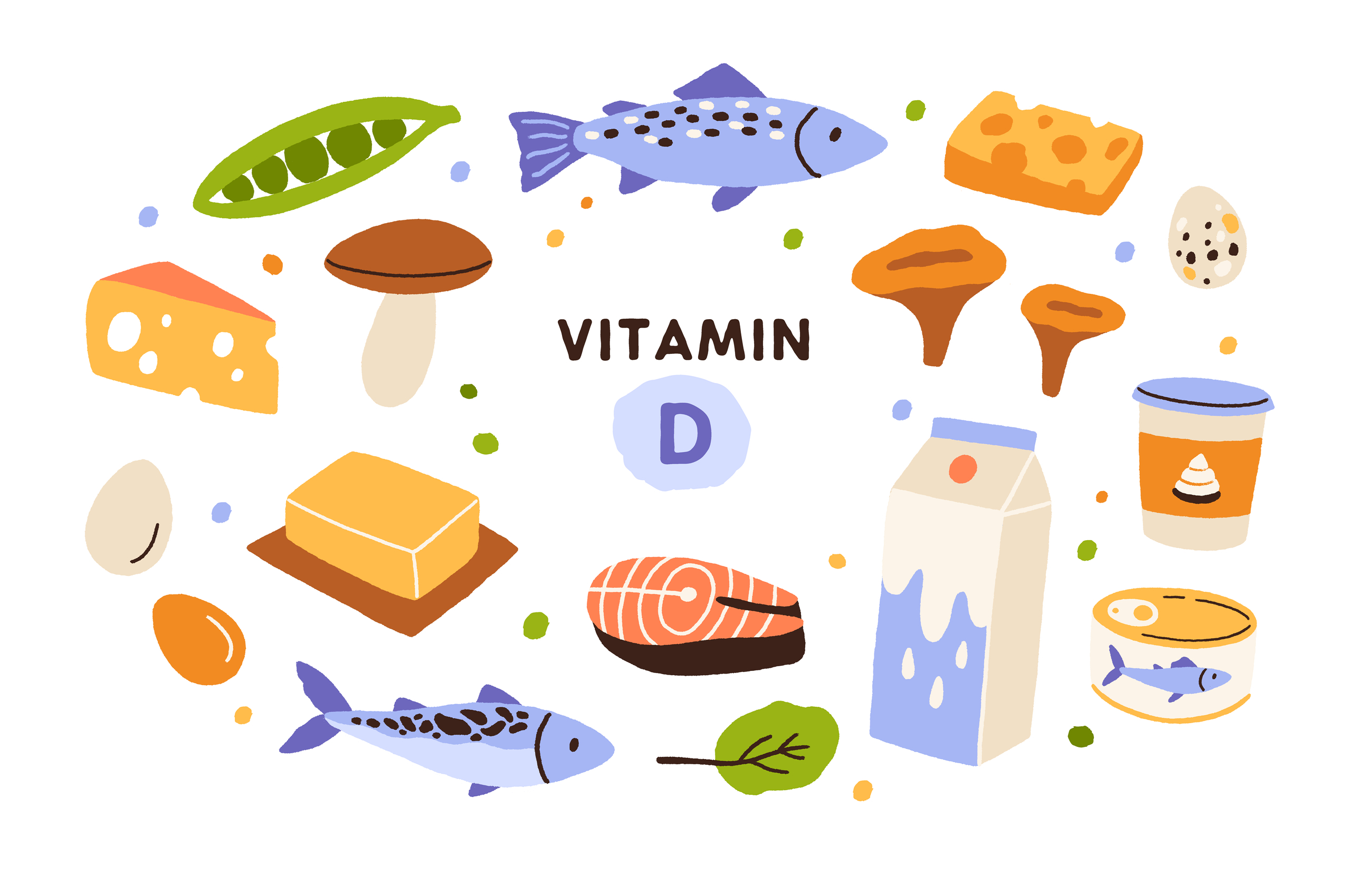 You can get Vitamin D from food! However, few foods naturally contain the vitamin. Fatty fish, milk, other animal products and fortified foods are your main dietary sources of vitamin D. The flesh of fatty fish, such as trout, salmon, tuna, mackerel, and fish liver oils are among the best sources. Beef liver, egg yolks, and cheese have small amounts of vitamin D, primarily in the form of vitamin D3. Lastly, fortified foods provide most of the vitamin D in American diets. Almost all of the U.S. milk supply is voluntarily fortified with about 3mcg/cup, usually in the form of vitamin D3. Vitamin D is added to many breakfast cereals and to some brands of orange juice, yogurt, and soy beverages.
The most efficient source of vitamin D is sunlight. Some expert bodies and vitamin D researchers suggest that approximately 5-30 minutes of sun exposure, particularly between 10 a.m. and 4 p.m., either daily or at least twice a week to the face, arms, hands, and legs without sunscreen usually leads to sufficient vitamin D synthesis. Lastly, unlike Vitamin D supplementation, there is no vitamin D toxicity from excess sun exposure.
How Do I Know If I Need More Vitamin D? What Are My Optimal Levels?
When measuring your vitamin D levels, it's important to request the right kind of test that truly evaluates bioavailable vitamin D levels in the body. The right test is Vitamin D 25-Hydroxy (vitamin D 25-OH) and not vitamin D-1, 25. This is the form of vitamin D that hasn't made it to your kidneys yet and is not readily bioavailable. Vitamin D 25-Hydroxy is a more accurate measurement of the amount of vitamin D truly utilized by the body. Though there is no universal consensus, most guidelines report that 25‐OH vitamin D of at least 50 nmol/L is adequate.
Who's at risk for deficiency?
Many factors hinder an individual from getting sufficient levels of vitamin D. If you:
Have a compromised immune system

Experience chronic fatigue

Severely limit sun exposure

Have compromised kidneys that cannot convert the vitamin to its active form

Have a compromised digestive tract that limits vitamin D absorption, including Crohn's disease or celiac disease

Have a milk allergy or are lactose intolerant

Consume a vegan or vegetarian diet

Have dark skin

Are overweight or obese

Live at very Northern or very Southern latitudes
You may need to include a supplement with a higher vitamin D dose or even a separate daily vitamin D supplement to ensure you are receiving adequate levels.
Prenatal Vitamin Brands: How Much and What Type of Vitamin D is in Some of the Most Popular Prenatal Supplement Brands?
Name of the Prenatal
Amount
Type

Parsley Health Prenatal:

50 mcg (2000 IU)

Vitamin D3(cholecalciferol)

Modern Fertility Prenatal:

15 mcg (600 IU)

Vitamin D3 (cholecalciferol) (from lichen (whole plant))

Ritual Prenatal:

50 mcg (2000 IU)

Vitamin D3 (cholecalciferol) (from lichen (whole plant))

FullWell Prenatal:

100 mcg (4000 IU)

Vitamin D3 (cholecalciferol)

Perelel:

Conception Support and 1st Trimester Pack:

50 mcg (2000 IU)

Vitamin D3 (cholecalciferol)

NatureMade Prenatal Multi + DHA:

25 mcg (1000 IU)

Vitamin D3 (cholecalciferol)

Seeking Health: Optimal Prenatal:

100 mcg (4000 IU)

Vitamin D3 (cholecalciferol)

Designs for Health: Prenatal Pro:

25 mcg (1000 IU)

Vitamin D3 (cholecalciferol)
Prenatal Analysis:
It looks like the prenatals noted above all are incorporating the right form of vitamin D, however, the amounts are varied. Determining the right prenatal vitamin for you may depend on your personal risk profile for vitamin D deficiency. Even though vitamin D can reach toxic levels in the body, 4000 IU has been repeatedly proven to be a safe supplementation amount.
Resources:
1. Nichols, Lily. 2018. Real Food for Pregnancy: The Science and Wisdom of Optimal Prenatal Nutrition. First edition. United States? Lily Nichols.
2. "Office of Dietary Supplements - Vitamin D." https://ods.od.nih.gov/factsheets/VitaminD-HealthProfessional/ (April 16, 2022).
3. "Randomized Comparison of the Effects of the Vitamin D3 Adequate Intake versus 100 Mcg (4000 IU) per Day on Biochemical Responses and the Wellbeing of Patients - PMC." https://www.ncbi.nlm.nih.gov/pmc/articles/PMC506781/ (April 16, 2022).
4. "Vitamin D (and the Importance of Nailing Your Dose)." FullWell. https://fullwellfertility.com/blogs/blog/vitamin-d-and-the-importance-of-nailing-your-dose (April 16, 2022).
5. "Vitamin D Supplementation for Term Breastfed Infants to Prevent Vitamin D Deficiency and Improve Bone Health - PMC." https://www.ncbi.nlm.nih.gov/pmc/articles/PMC8812278/ (April 16, 2022).
6. "Vitamin D Supplementation in Pregnancy - PMC." https://www.ncbi.nlm.nih.gov/pmc/articles/PMC4171878/ (April 16, 2022).